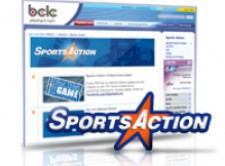 It's often been spoken; when Canada was created, all the good stuff was dropped in British Columbia – what was left over was sprinkled across the rest of the country. That adage is certainly apropos when it comes to the online sports betting industry on Canada's west coast. Sports handicappers in BC have it dramatically better than the rest of Canada thanks to the Sports Action online wagering option offered by the British Columbia Lottery Corporation.
Alternatives to Sports Action
Though Sports Action is a somewhat reasonable "Made In Canada" wagering option, BC bettors are encouraged to check out the highly recommended offshore betting websites listed on the chart below.
Online Betting at BCLC Sports Action
Residents who are 19 years of age or older, and physically within the boundaries of British Columbia, have access to the online betting platform at the BCLC's Playnow.com website. Though vastly different from most offshore wagering websites, PlayNow offers BC Sports bettors the Sports Action family of wagering options. Mirrored after the standard "big three" wagering methods found at all aportsbooks, Sports Action offers their version with the Oddset, Point Spread, and Over/Under sports handicapping options.
How does BCLC's Sports Action work?
Much like a vampire in a mirror, it's kind of difficult to get a quick view of how everything works with the Sports Action wagering interface. The most important thing to know is that single sport betting is not an option with Sports Action. Two or more (in some cases up to 12) sports selections can be made per ticket.
BCLC Sports Action Betting Review
Selecting from the betting menu works the same way as it does at most offshore books. Wagers can be placed for as little as $2.00 (up to $20.00) on the majority of the Sports Action offerings. We give the BCLC credit for being up front and putting all their cards on the table. While we were doing our review of the PlayNow betting platform, we found that the Sports Action wagering option is fully explained at the website.