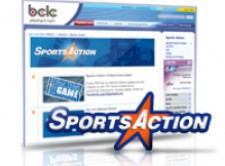 When it comes to betting on sports in Canada's most western province, there are quite a few options available, for starters, there is the British Columbia Lottery Commission run Sports Action, which is one of the province's two legal sports betting softwares available. Sports Action saw a whopping $24 million dollars wagered on sports in British Columbia in 2019, and the handle continues to grow year after year. BCLC's Sports Action is a great product, but not the only option for sports bettors in the province.
With two options available to sports bettors, it can be confusing whether to choose Sports Action or Play Now. Both offer betting odds on popular sports, and an easy to use interface that allows you to place your wagers online. PlayNow is the second sports betting site available in British Columbia, also licensed and regulated by BCLC. Since both are regulated by BCLC, it's a personal preference to which sportsbook you choose to bet on.
Sports Action is the older sportsbook of the two and definitely doesn't have the bells and whistles that PlayNow has. It only covers a few sports, currently soccer, baseball, NFL, college football, and basketball.
There are also some unique betting options available on Sports Action, that you wouldn't see on your typical sportsbook.
How to Bet on BCLC's Sports Action
There are a few sports betting options available at Sports Action, and we want to help you understand them a little better so you can make the best betting decisions possible.
Oddset 3-Outcome
While this title is a little self-explanatory - we prefer to call these wagering types parlays. Parlays are multi-leg wagers where you select multiple outcomes of games to increase your odds.
With the Sports Action Oddset 3-Outcome, you are doing just that - you are selecting three or more games you want to bet on and select whether you think the visitor will win, the home team will win or a tie. You will mark the options you want to bet on, V for a visitor, H for home, and T for the tie. You then place your wager, and if all of your predictions are correct, you will win your bet.
Different sports have different rules when it comes to tie games, like in hockey a tie is including overtime, so your game essentially needs to go into a shootout for your tie wager to cash. In terms of football, a tie is a game decided by three points or less, so be wary of that wager. Baseball ties are decided by one run, and basketball a tie is decided by five points or less.
Oddset 2-Outcome
Another popular betting option on Sports Action is the Oddset 2-Outcome wager. It follows the exact sample principles as the Oddset 3-Outcome, just two options.
Oddset Combo
Oddset Combo allows you to play multiple sports on one slip. These are just other parlay options essentially, you just will have all of your wagers on one betting slip. You could see a "Go for 2" option on your bet slip, and you just select that to combine your wagers into a combination bet.
Point Spreads
Point spreads are fairly common in the sports betting industry and well known around the world. Sports Action point spreads even the odds between two teams so that the underdog team has a fighting chance. The underdog will have odds with a positive number next to it, and the favored team will have a negative number next to it.
If we're looking at an NHL matchup between two Canadian Teams:
Toronto Maple Leafs +2.5
Vancouver Canucks -2.5
These numbers mean that the oddsmakers believe the Vancouver Canucks will beat the Leafs by more than 3 goals. This means that you will need to decide if you think that the Toronto Maple Leafs will lose by less than 2 goals, or win the game entirely. If you think that is the case, you should pick the Leafs. If you are with the oddsmakers and think that the Canucks will beat the Leafs by quite a bit, you should pick the Canucks - they only have to win by 3 or more goals for your bet to win.
Totals (Over/Under)
If you're playing the over/under, it's a pretty standard and safe bet to make. If you aren't a huge sports fan and don't know a lot about the teams playing, it is a great option because you are betting on the final outcome of both teams combined.
If you're looking at the same matchup as above, you will need to predict the total number of goals scored by both the Leafs and Canucks collectively. If the Canucks are favored to win by more than 3 goals, we might see a total set at 6.5 by the Sports Action oddsmakers.
Your job is to determine if you think that both teams will score more or less than 6.5 collectively. If you pick the over and the final score is 2-1, you will lose your wager. If you picked the over and the score was 5-3, you will win.
Toto
Toto wagers are very risky and not for the faint of heart. You will be choosing the outcomes of 13, 12 or 11 games, and you will need to be correct on all predictions to win the cash prize. Sports Action has this option, and while you can create 13 game parlays at any sportsbook to win a huge prize, not many sports bettors do this successfully.
Props
Sports Action has some prop bets available, not as many as you'd see on an online sportsbook, but you can get some decent value from their menu if you already have an account.
Prop bets are events or instances in the game that have nothing to do with the final outcome of the game. Anything under the sun that you didn't bet on above, is up for grabs. For example, you can bet on if there will be power-play goals, who scores next, or any player props they might have available.
If you're betting on power-play goals, and the line is set at 0.5, and you choose the over, you will need one team to score at least one goal in the power play for your bet to cash.
Betting on Sports Action
Sports Action is a bit dated, but some do still prefer to be able to have the choice to bet at BCLC Sports Action locations instead of online. Though many things are shifting online and many prefer the convenience of betting on their smartphones, it's a great option to have at your local gas station or convenience store to be able to place a quick sports wager.
While we still believe that online sportsbooks have the best options and odds out there, it is advised to read a few sportsbook reviews to determine if maybe you should shift online and start betting on legitimate online sportsbooks. We would never recommend a sportsbook that isn't safe or secure, and we encourage all sports bettors to give an online sports betting site a try at least once!
As always, please bet responsibly, whether it's at Sports Action retail locations, on their website, or on an offshore online sports betting site.