Sports gambling may be frowned upon in the United States, but that doesn't mean there's a shortage of eager and willing American bettors. Four states are legally permitted to take part in sports betting, which means residents in the other 46 states have for years searched for other alternatives to safely place a wager on a professional or college game. We break it all down for you in our state-by-state reviews looking at the sports betting rules and regulations.
States With Legal Sports Betting
Want to place a bet on a sporting event in America? There are only four states that have legalized sports gambling — Nevada, Montana, Oregon and Delaware. Take a look through each state's laws to find out more about what is legal and illegal before placing your wagers on sporting events.
Separate from the glitz and glamour of the Las Vegas Strip, or the Wild West feel of Fremont Street, sports betting fans in the Gambling Capital of the World can wager from the cool comfort of their home with the online sports betting sites available in Las Vegas.
Atlantic City is often referred to as the East Coast Las Vegas. However, while AC offers great Casinos and horse wagering action, sportsbook betting is still not available on the Boardwalk. For that reason, we bring sports wagering junkies information on the best online sports wagering options in Atlantic City.
Online Horse Betting in Kentucky
Betting on the Sports of Kings is easily accessible live at the track, or through simulcasts at Off-Track betting parlors in Kentucky. For pony punters who can't get to the rail in the Bluegrass State, we recommend the offshore wagering websites presented here at OSB.
New Jersey is on the cusp of becoming the fifth State in the Union to allow live betting on sporting events that are streamed online from every corner of the globe. They would join DE, MT, NV, and OR as the only States able to offer live sports betting in their casinos and area horse-racing tracks.
Delaware became the fourth state in America, and the first east of the mighty Mississippi River, to offer legal sports betting back in 2009.  Delaware has revived their grandfathered sports lottery program and sports wagering is now available online at select locations throughout The First State.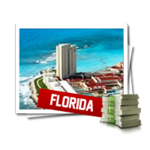 Considering that nine of the 113 US based major professional sports teams are located in Florida, you know the residents in the Sunshine State are online sports betting crazy. Our review of the Florida sports wagering industry advised on the best offshore sports websites available to Floridians.
Sports fans in the state of Maryland turn to online wagering sites for their handicapping needs. With the Baltimore Ravens and Baltimore Orioles as the only pro teams in town fans look to the Internet, and popular offshore betting websites, to wager on their favorite sports teams from around the globe.
Casino wagering, horse betting, and card rooms, lead the way when it comes to live betting action in California. Sports handicappers in the Golden State get their online sports betting fix from OSB recommended sports action websites specifically available in the good olde USA.
---
Sports Betting Legislation
Sports gambling is a thriving business in the United States, where gambling on professional or college sports continues to be a trillion-dollar-a-year industry.
Much of that is made up in Nevada — one of only four states in America that can legally offer sports gambling through on-site bookmakers. Las Vegas boasts more than 60 sportsbooks in the state and each year, the city — also known as America's Playground — attracts millions of bettors, who place millions of dollars down on anything from the Super Bowl, to the World Series and the Kentucky Derby.
Nevada legalized sports betting in 1949, the first American state to do so. Montana, Oregon and Delaware are also able to offer legalized sports gambling, although not all of them choose to do so.
What does that mean for the other 46 states, where gambling is strictly prohibited under the Professional and Amateur Sports Protection Act (PASPA), the Federal Wire Act as well as the Unlawful Internet Gambling Enforcement Act (UIGEA). PASPA is the major federal law, which prevents U.S.-based sportsbooks from accepting bets.
Gambling laws vary from state-to-state, with some more liberal than others when it comes to casino betting and other forms of gaming. For the most part, charitable and social gambling is accepted, but some states have strict guidelines to follow in the process.
Horse racing is legal in the majority of U.S. states, mainly because of the popularity of the Triple Crown — Kentucky Derby, Preakness and the Belmont.
Several U.S. states, such as New Jersey and Michigan have made strong pushes to introduce legalized sports gambling, but it's a long, drawn out process that could take years to resolve.
In the meantime, gamblers throughout the United States have continued to search for alternatives when it comes to safely laying down wagers on sporting events.
The emergence of offshore, Internet-based sportsbooks has made it easier for Americans to bet on games over the Internet. Because these websites are based offshore and are fully licensed in their respective countries, they are open for U.S. customers to use.
Best Online Betting Sites USA
It may not have the same appeal as walking down Las Vegas Boulevard, but Americans can now use offshore, Internet-based sportsbooks to place wagers in a legal manner.
Considering there are no other sports wagering options in 46 states, Americans have welcomed online wagering with open arms.
The National Football League is perhaps the biggest draw for sports gamblers as the Super Bowl is one of the most bet on event in professional sports.
There are a wide range of sportsbooks to choose from, but consider Bovada.lv or BetOnline.com to begin with. Both websites are considered to be among the leaders in the online sports betting industry.
Bovada and BetOnline offer any betting type you desire, from moneyline to futures, to point spread and parlays. Both websites carry every North American major sports league from the NFL to NBA. They also feature combat sports such as boxing and mixed martial arts. International soccer league odds can also be found on Bovada and BetOnline as well as golf lines.
The majority of U.S. states have legalized horse racing wagering, but Bovada and BetOnline have full-fledged horse bookmakers that provide daily odds from tracks around the world.
The signup process is seamless, as all that is required is basic personal information as well as an email for login purposes. Bovada and BetOnline also offer new customers a welcome bonus — essentially free cash deposited directly into your account to use on your next big wager.