Washington state has passed a law to license local sportsbooks, and opened its first one shortly before the NFL season in 2021. With more than seven million residents in the state of Washington, and 700,000 of which residing in Seattle, the legalization of sports betting could mean serious revenue for the state. Washington sports bettors can sign up at offshore sportsbooks as well, with great options like Bovada, BetUS, and BetOnline.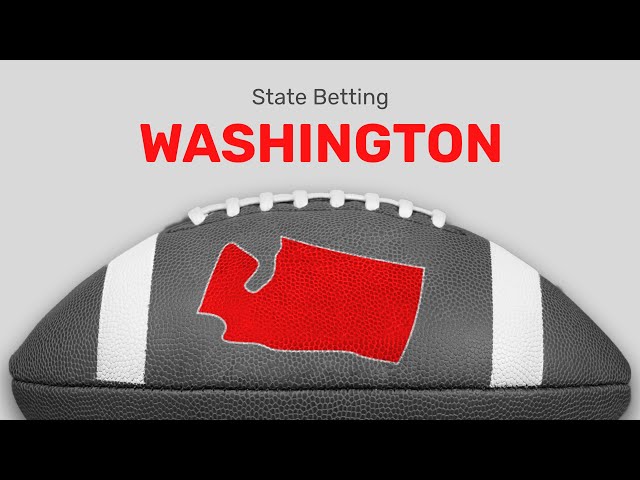 Washington Sports Betting News
*Washington residents are spoilt for choice with the complete range of sports betting providers we've listed above. But, due to state regulations regarding online wagering, they won't be able to place bets with DraftKings, FanDuel, BetMGM, Caesars, PointsBet, BetRivers, Fox Bet, and Unibet.
Legal Sports Betting in Washington
Since the U.S. Supreme Court decided to lift the almost 30-year-old ban on sports betting under PASPA in 2018, governing officials have been slowly rolling out sports betting legislation and many waited to see how the first few states did revenue-wise before they took the plunge. Washington was the 21st state to legalize sports betting.
Senator Michael Baumgartner always expressed his interest and support to the legalization of sports betting, and now he has reached an agreement with the tribal casinos to be the sole licensees of sports betting in the state. There will be no online gambling apps or mobile betting offered by Washington state.
Maverick Gaming, a corporation that owns several card rooms in the state, voiced their displeasure at the exclusivity of sports betting to tribal casinos. They were pushing for a mobile option to make sports betting more accessible in Washington.
This is a good point, as the tribal casinos aren't funneling any tax revenue into the state from sports betting. The tribe's compact states that they will be funding the state's social and educational programs in lieu of tax revenue.
Legal gambling avenues in Washington have always fallen into the following categories: tribal casinos, poker, horse racing, and the lotto. There are 35 tribal casinos in Washington, mainly located toward the western side of the state.
Their only racetrack, Emerald Downs, is located in Auburn and offers live thoroughbred racing all spring and summer long. There are several off-track betting locations in the state where bettors can visit to place a wager on a horse as well.
Washington State Sports Betting Timeline
Washington State finally got on the sports legalization bandwagon. It took them a bit of time, a few years of debate, and waiting it out, but eventually they came around. Let's take a look at how they got to where they are now.
2018-2019: New Possibilities but Little Traction
The legalization and regulation of sports betting were actually not allowed for many years. This was because Nevada had a monopoly on the industry. However, in 2018, in the infamous PASPA decision, the Supreme Court declared that this monopoly was illegal and invalidated it.
This opened the door for states like Washington to open up their legal sports betting markets. Washington was not eager to do this. They already had lots of casinos on tribal lands, and with so many stakeholders fighting over the details, they would have to wait for the full regulation to occur.
2020-2021: Legalization and Implementation
On March 25, 2020, Governor Jay Inslee officially signed the bill into law that would allow for the opening of sportsbooks in Washington State. Tribal casinos can now have their sportsbooks on-site, and can even permit mobile betting while on Tribal lands. When not on Tribal lands, you cannot use the Tribal mobile sportsbooks.
Of course, you can use offshore sportsbooks anywhere in Washington State. These are regulated wherever their servers are located, rather than by where bettors sign in. The Washington Gaming Commission regulates the sports betting industry.
The first sportsbooks opened in time for the start of the NFL season in 2021.
Can I bet on Sports in Washington?
Yes, sports betting is legal in Washington, but there are no sportsbooks set up yet. The problem with legalizing sports betting in the midst of a pandemic, with no sports to be played, is that there will be a huge delay with getting things rolling - especially with no online platform.
In the meantime, how can Washington residents bet on sports? Online sportsbooks! There is no law in Washington that prohibits online sportsbooks, making them not illegal – just unmentioned. Many states have dated laws around gambling, that doesn't include online betting, so you are able to bet online without breaking any laws.
Online sportsbooks are convenient (no matter where you are in the United States) because you can bet on sports from your smartphone or laptop, from just about anywhere. You can reap plenty of special benefits like a variety of deposit options, hefty sign-up bonuses, and great odds selection.
We believe this will still be a norm in the state until they add an online platform to their laws and legislation.
Washington Casino Gambling
There are 35 tribal casinos in Washington that could soon be homes to sportsbooks and sports betting parlors. The casinos are spread across 15 counties, with five being in Snohomish County. The minimum gambling age in Washington is 18 years old.
Mill Bay Casino in Manson, WA
7 Cedars Casino in Sequim, WA
Elwha River Casino in Port Angeles, WA
Ilani Casino Resort in Ridgefield, WA
Colville Casino in Pasco, WA
Quinault Beach Resort & Casino in Ocean Shores, WA
Muckleshoot Casino I & II in Auburn, WA
Muckleshoot Indian Bingo in Auburn, WA
Snoqualmie Casino in Snoqualmie, WA
Suquamish Clearwater Casino in Suquamish, WA
The Point Casino in Kingston, WA
Little Creek Casino Resort in Shelton, WA
Lucky Dog Casino in Skokomish Nation, WA
12 Tribes Resort Casino in Omak, WA
Coulee Dam Casino in Coulee Dam, WA
Shoalwater Bay Casino in Tokeland, WA
BJ's Bingo and Gaming in East Fife, WA
Emerald Queen Casino I-5 in Tacoma, WA
Emerald Queen Hotel and Casino in Fife, WA
Skagit Valley Casino Resort in Bow, WA
Swinomish Casino and Lodge in Anacortes, WA
Angel of the Winds Casino in Arlington, WA
Last Chance Bingo & Casino in Darrington, WA
Quil Ceda Creek Casino in Tulalip, WA
Tulalip Resort Casino in Tulalip, WA
Tulalip Bingo in Tulalip, WA
Northern Quest Resort and Casino in Airway Heights, WA
Spokane Tribe Casino in Airway Heights, WA
Chewelah Casino in Chewelah, WA
Two Rivers Casino and Resort in Davenport, WA
Lucky Eagle Casino in Rochester, WA
Red Wind Casino in Olympia, WA
Northwood Casino in Lynden, WA
Silver Reef Casino in Ferndale, WA
Yakama Lagends Casino in Toppenish, WA
Betting on Washington Sports Teams
If you're an NFL fan from Washington, you're probably a Seattle Seahawks fan. They joined the NFL as an expansion team in the '70s and are the only NFL franchise located in the Pacific Northwest. They've made three Super Bowl appearances since their inception and won their first title in 2013.
If baseball is more your style, you can catch the Seattle Mariners from the American League of the MLB. Another expansion team based out of Seattle, they also came to town in the '70s and had a rough start with no winning record until the early '90s. They have yet to win a World Series title, nor have they played in the World Series.
Because Seattle is basically the home of expansion teams, there's now a new NHL franchise in Seattle, that began play during the 2021-2022 season. They are called the Seattle Kraken.
Top Online Sportsbooks for Betting in Washington
If you choose to bet on sports online, you will need to find a great offshore online sportsbook to sign up for. This can be daunting because many sportsbooks promise the moon and stars and don't live up to your expectations. The best thing you can do before signing up is do plenty of research and read reviews!
We have a great selection of online sportsbook reviews, where you can find the right sportsbook based on your needs. You can look for criteria such as deposit options, bonus information and if a sportsbook is mobile friendly before you sign up – so you ensure you're making the right decision based on your individual needs.
Betting Legislation in other states