Latest
Florida

Legal Betting Updates

Sep 18, 2023 07:33 AM
The hopes of Florida Sports Betting fans who are eagerly waiting for legalized sports betting were dealt a blow when a new lawsuit was filed that could block the legislation for years. We are waiting for the State Supreme Court to weigh in and decide the future road map of legal sports betting in the Sunshine State.
Thus, online sportsbooks like BetUS and BetOnline remain your best option for betting in Florida. You'll find high bonuses, competitive odds and tens of thousands of markets to bet on every day!
Florida Sports Betting News
| State | Florida |
| --- | --- |
| ⚖️ Sports Betting Law Passed | No |
| 👶 Minimum Gambling Age | 18 |
| 🌐 Online Sports Betting | Yes |
| 📱 Mobile Sports Betting | Yes |
| 🏦 Retail Sportsbooks | No |
For this reason, online betting sites such as BetUS and BetOnline are easily the best option for betting in Florida. They have the best markets, bonuses, and the highest level of convenience.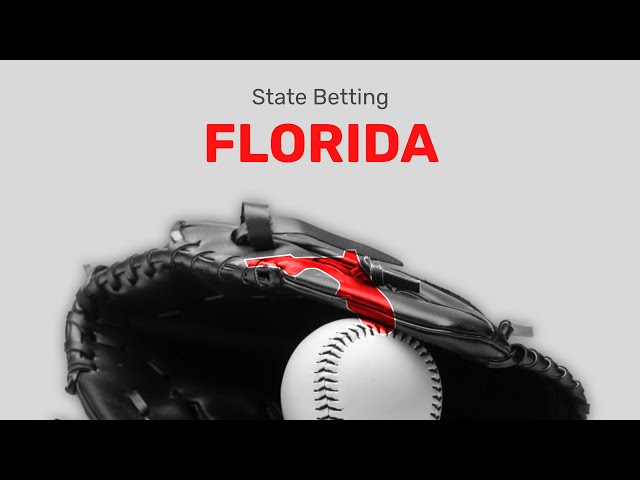 Best Online Sports Betting Sites for Florida
We have reviewed dozens of online betting sites and have gathered the best ones for Florida bettors. They are all legally available to Florida bettors and with great access to markets that are most important to Florida bettors.
BetOnline
Florida bettors can get a 100% match on their first deposit here. Use this extra boost to bet on the Miami Marlins or the Florida Gators. Speaking of Miami, the city has emerged as a cryptocurrency hub, so the extra Bitcoin bonuses here may be of special interest.
Sign Me Up To BetOnline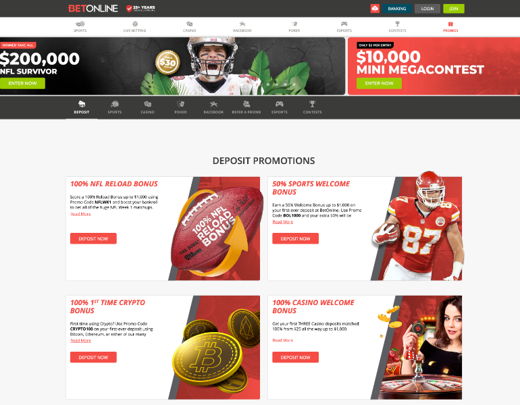 BetUS
BetUS is great for sports fans. This is because they will give you reduced juice on your favorite basketball and football teams. If you register the Tampa Bay Bucs as your favorite team, you will get a half point in decimal making each bet more profitable.
Sign Me Up To BetUS
Bovada
Bovada is the best-known offshore sportsbook in Florida. It is a great option with an expansive and inclusive community. If their excellent customer service representatives are not your preferred method, you can always check out their forums or ask on the internet. This is a known and trusted brand.
Sign Me Up To Bovada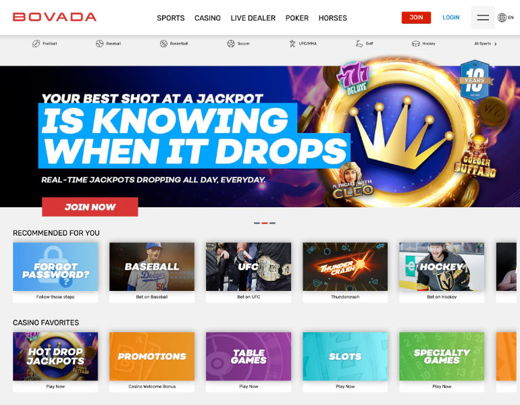 XBet
For Florida bettors looking for a great mobile sportsbook, XBet really stands out. Their designers have created a true work of art when it comes to transitioning between the desktop and mobile sportsbook. If you are an on-the-go bettor, this a good option!
Sign Me Up To XBet
MyBookie
At MyBookie, Florida bettors can choose their own welcome bonus. It is great to have this personalized approach to sportsbooks. Having your way will make it an even better experience when you start combining your Tampa Bay Ray prop bets!
Sign Me Up To MyBookie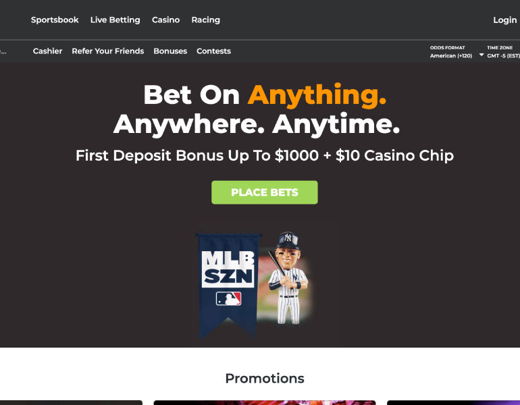 *We should note that the bookmakers listed above are offshore providers and are widely available throughout Florida. However, the following bookmakers aren't available to Floridians: DraftKings, FanDuel, BetMGM, Caesars, PointsBet, BetRivers, Fox Bet, and Unibet.
Recent Florida NFL Betting Tips, September 2023
The Miami Dolphins have +3000 odds to win Super Bowl LVIII. With new additions like Tyreek Hill, the Dolphins are hoping to contend out of Miami.
Tom Brady and the Tampa Bay Buccaneers have +7500 odds.
Justin Jefferson is the favorite for 2023-2024 Offensive Player of the Year with +900 odds. The Vikings receiver will look to dominate again out of Minneapolis.
Arthur Smith has +1000 odds to win Coach of the Year in 2023-2024.
Patrick Mahomes leads next season's MVP odds at +650. The Chiefs QB strives for a second MVP award after starting at Texas Tech University.
Updated Florida MLB Betting Tips, September 2023
The Tampa Bay Rays have +1100 odds to win the 2023 World Series.
Reigning NL MVP Paul Goldschmidt eyes another MVP season with the Cardinals at +800 odds. Goldschmidt starred at Florida State University.
Top prospect Gunnar Henderson has +1500 odds for 2023 AL Rookie of the Year. The Orioles rookie played high school ball in Florida.
Future Hall of Famer Albert Pujols returns to the Cardinals for his final season after moving from the Dominican Republic.
The Miami Marlins have +12000 odds to win the World Series.
Recent Florida NBA Betting Tips, September 2023
The Miami Heat have +800 odds to win the Eastern Conference. Jimmy Butler leads the Heat's title hopes out of Miami next season.
Nikola Jokic remains the MVP favorite with +400 odds to win again. The Nuggets star won back-to-back MVPs after being drafted in the 2nd round.
Paolo Banchero has +1500 odds for Rookie of the Year in his first season with the Orlando Magic. Banchero played college ball at Duke University.
The Boston Celtics are +500 to win the championship after reaching the Finals last season. The Celtics selected Duke alum Jayson Tatum 3rd overall in 2017.
Joel Embiid has +700 odds to win his second MVP award. Embiid played college basketball at the University of Kansas.
Is Sports Betting Legal in Florida
Bettors in Florida can legally sign up at a number of great online sportsbooks. In fact, legality and availability are our number one criteria when we recommend sportsbooks to Florida bettors.  These sportsbooks are available to Florida bettors now even though the Sunshine State has yet to regulate sportsbooks in the state.
Ever since the 2018 Supreme Court decision Murphy vs. The Nactional Collegiate Athletic Association all the individual states have been able to start regulating and licensing sportsbooks at the state level. This is of course a great way for states to expand their tax revenue. Florida has. not yet done begun licensing their own sportsbooks.
This lack of action by the state legislature, however, does not affect sportsbooks that are licensed offshore. Many bookies available in Florida are licensed in countries like Panama or Costa Rica. These sportsbooks tend to be the best, even in states that have licensed their own sportsbooks. This is because they avoid taxes and the heavy regulations imposed by the states.
This is why we recommend these legally available sportsbooks to Florida bettors!
When will sports betting be legal in Florida?
It is difficult to predict when sports betting will be regulated by the state. Recently the Head of Government Affairs predicted that "Florida sports betting will probably end up at the Supreme Court, and that could put us well into 2024 before you see any movement." This is the earliest that we can expect a decision, one waynor the other.
Florida Sports Betting Timeline
Many states are struggling with reaching agreements with tribes who run the casinos, and ensuring that both parties can come to a mutually beneficial arrangement before they legalize sports betting within the state.
2019 and the start of things
Florida is no different. In 2019, the state pledged to shut down designated player games at pari-mutuel facilities if the Seminole tribe would increase their state payment to $500 million. Governor Ron DeSantis refused to sign the agreement, and the tribe ceased their current $330 million payments to the state. Without the payments from the Seminole tribe, the need for sports betting has been even greater to make up for that lost revenue.
Florida is home to eight professional sports teams, and several Division I collegiate teams. With 21 million people living in Florida, it's a destination for sunshine and sports for some, so officials would be wise to get on top of sports betting and start reeling in revenue from locals and visitors alike.
2021 Almost there
This could be why Florida reached an agreement on sports betting with the Seminole Tribe of Florida. They are able to deploy both retail and mobile sports betting starting in 2021.
Florida's gambling laws are regulated and all legal gambling includes casino gaming, tribal gambling, casino boats, horse racing, dog racing, Bingo, the state lottery, and charitable gambling. The casino boats are interesting because they allow bettors to board luxury boats that travel offshore where gambling is technically not illegal.
There are eight tribal casinos in the state of Florida, with the Seminole tribe owning seven. Florida is home to plenty of horse racing tracks, which allows bettors to go watch and bet the races – especially the thoroughbreds at Calder Race Course, Gulfstream Park, and Tampa Bay Downs. Horse racing sites like TwinSpires and TVG also operate within the state.
2023 And Beyond
Florida sports bettors can continue using offshore sportsbooks while they wait for final decisions regarding the Seminole Tribe, the Hard Rock, and the legality of sports betting according to the Florida State Constitution. Maybe because they were used to the legality of sports betting, many large-scale rings have been busted.
In the meantime, we are waiting for the Florida Supreme Court to weigh in and deice the future of sports betting in Florida.
A Brief Timeline of the Legality of Florida Sports Betting
2023
September 4, 2023 - The US Department of the Interior rejected West Flagler Associates' petition for an en banc rehearing of their sports betting case, calling it "unwarranted."
August 3, 2023 - The National Indian Gaming Commission reported that the region of Florida and surrounding states generated $9 billion in gambling revenue for 2022, representing a 10.8% increase compared to the prior year's total of $8.1 billion.
July 4, 2023 - Florida's future in legal sports betting remains uncertain as the public eagerly awaits a court ruling. The outcome could be influenced by a recent decision from the Supreme Court.
June 11, 2023 - The conclusion of Florida's 2023 legislative session brought disappointing news for those hoping for the legalization of sports betting. Unfortunately, no progress was made on this front.
May 5, 2023 - DraftKings has launched its latest mobile application, DK Horse, which arrives just in time for the upcoming Kentucky Derby on May 6th. The new app is now up for grabs in Florida.
March 17, 2023 - As lobbyists advocate for the legalization of mobile betting, state representatives are analyzing its widespread success throughout the country.
February 24, 2023 - The court of appeals is considering whether the Seminole Tribe should have the right to manage sports betting in Florida.
January 17, 2023 - In 2023, there is sure to be an intense legal fight over sports betting in Florida.
2022
December 15, 2022 - Florida's sports betting decision is anticipated for 2023.
December 1, 2022 - Florida's media and betting businesses saw a 5.7% boost in online sports betting revenue in 2022.
November 14, 2022 - The Seminole Tribe aims to participate in the upcoming Florida sports betting case.
October 21, 2022 - Controversial figure Pete Rose opens betting at Hard Rock Casino Cincinnati.
October 26, 2022 - Florida's Department of Interior seeks to legalize sports betting and collaborate with the Seminole Tribe, involving the federal court system.
September 27, 2022 - The federal government, representing the Department of Interior, filed a response regarding the gaming compact between the Seminole Tribe of Florida and Governor Ron DeSantis.
August 8, 2022 - Legal disputes caused delays in casino deals related to sports betting.
August 21, 2022 - The Biden Administration's involvement affects Florida's sports betting situation.
July 29, 2022 - Brandt Iden, Head of Government Affairs in the US, predicts Florida's sports betting might reach the Supreme Court, potentially lasting until 2024.
June 12, 2022 - Former WSOP bracelet winner Cory Zeidman faces charges linked to a $25 million sports betting scheme.
June 5, 2022 - A Florida man defrauds millions of people in a sports betting Ponzi scheme.
May 13, 2022 - California tribes halt a mobile betting ballot initiative due to criticism.
May 11, 2022 - US casinos achieve record-breaking wins of $5.3 billion, with Americans betting $57.7 billion on sports in 2021, more than double the 2020 figure.
Can I bet on sports in Florida?
Florida residents who wish to partake in sports betting will have to venture to neighboring states that have sports betting legalized – or they can sign up at an online sportsbook or a Florida Betting App. Online sportsbooks are technically not illegal in Florida and are a great option for those who want to place a wager but don't want to cross state lines to do so. You can bet from the comfort of your own home, without breaking any laws.
The online sportsbooks we recommend are easy to use, safe, and secure, so you never have to worry about the safety or legitimacy of the sportsbook. There are some poorly operated books out there, but we only recommend the best of the best – sportsbooks that we use ourselves.
How to Bet on Sports in Florida
Florida sports bettors are spoiled when it comes to their choices for making the best sports wagers. Whether in state or out of state teams are your favorites, you will have plenty to choose from.
How to Bet on Football in Florida
The NFL schedule is nice and easy to follow. being organized by both year and week, you can easily develop a Florida football betting strategy. Florida is also home to a number of NCAAF Bowl Games, giving FL bettors an inside peek into some big football betting events.
How to Bet on Basketball in Florida
Basketball is a fast-paced sport. Getting to know local teams like the Orlando Magic will help you keep up the pace. Live betting is a favorite among basketball bettors.
How to Bet on Baseball in Florida
Whether in Spring Training, the regular season, or the road to the playoffs, Florida baseball is hot. The state has more success in other sports, something Florida baseball bettors should keep in mind.
How to Bet on UFC in Florida
UFC has some big names, and our recommended sportsbooks cover them all and more. They dive deep into this full contact sport to bring you the most betting options.
How to Bet on Boxing in Florida
Boxing has its own unique set of bet types. Whether betting on the winner, the round the fight will end in, or the method of victory, boxing bets will keep your guard up.
Betting on Florida Sports Teams
There are plenty of teams in Florida that you can place a bet on. There are two teams for every professional sport in Florida – two must be their lucky number.
Betting on the NFL
For starters, in the NFL, there are two teams: the Jacksonville Jaguars and the Miami Dolphins. The Jaguars joined the league in 1995 and have three divisional titles under their belt. The Dolphins have been around much longer, since 1965, and made their mark in the 70's – winning back to back Super Bowls in '72 and '73.
Betting on the NBA
In the NBA, there are two professional teams: The Miami Heat and the Orlando Magic, both of which are in the Southeast Division. The Heat just had their 30th anniversary, and have won three NBA Finals – two of which under Lebron James' reign. The Orlando Magic are without a championship, but are no strangers to the playoffs, earning a spot for 14 of their 29 years.
Betting on the MLB
If baseball is your sport, you can bet on one of the two MLB teams in Florida. The Miami Marlins have two World Series wins but have done so with never having won a division title. How? Both times they made it to the World Series as a wild card team. The Tampa Bay Rays are one of the younger MLB teams in the league, and it only took a decade for them to capture their World Series title in 2008.
Betting on the NHL
If you want to bet on the puck line, The Tampa Bay Lightning is one of the NHL teams you are able to bet on in Florida. The team was founded in 1992 and had a slow start, but finally, they captured their first and only title (so far) in 2003-2004. The other NHL team you can put some money on (or against) is the Florida Panthers, who haven't been known to be a strong team, except for the 1996 season where they made it to the Stanley Cup Finals and lost.
Betting on sports is easy and convenient when using an online sportsbook in Florida. Check out our thoroughly vetted sportsbook reviews and get in on the action today
Best Daily Fantasy Sports Apps In Florida
There is no law specifically prohibiting daily fantasy sports betting in Florida, so it sits in a grey zone. This lack of regulation allows bettors in Florida to access some Daily Fantasy Sports app. This grey area makes DFS betting a risky business in Florida.
Despite these risks, FanDuel and DraftKings both operate in the state. however, a 1991 opinion from the then-Attorney General suggested that Fantasy Sports betting would indeed violate state law. For this reason, Yahoo Sports does not operate in the state.
Is Horse Racing Legal in Florida?
You can place pari-mutuel bets on horses in the state of Florida. There are a number of racinos and race tracks throughout the state. In fact, slot machines are authorized where pari-mutuel betting happens in Broward and Miami-Dade counties.
Florida bettors can place pari-mutuel bets on horse racing,  quarter-horse racing, greyhound racing, harness horse racing, and jai alai games. We include a list of racinos in our discussion of Florida casinos below. Find the one nearest you or enjoy online horse betting at the Florida sportsbooks we recommend here.
Casinos in Florida
There are quite a few casinos in Florida, including tribal casinos owned by the Seminole tribe, racinos which boast horse and greyhound racing, and casino boats. The biggest one is the world famous Hard Rock Tampa Casino, Mardi Gras Casino, and Gulfstream Park Racing & Casino. Offtrack betting is also an option for Florida residents that don't want to leave the comfort of their homes. Check out our review on off-track betting in Florida.
| Name and City | Address | Type |
| --- | --- | --- |
| Big Easy Casino in Hallandale Beach FL | 831 N Federal Hwy | Racino |
| Calder Casino & Race Course in Miami Gardens FL | 21001 NW 27th Ave | Racino |
| Casino Miami Jai-Alai in Miami FL | 3500 NW 37th Ave | Racino |
| Creek Entertainment Gretna in Gretna FL | 501 Racetrack Drive | Racino |
| Dania Jai-Alai in Dania Beach FL | 301 E Dania Beach Blvd | Racino |
| Daytona Beach Racing and Card Club in Daytona Beach FL | 960 S Williamson Blvd | Racino |
| Derby Lane in St. Petersburg FL | 10490 Gandy Blvd N | Racino |
| Ebro Greyhound Track in Ebro FL | 10490 Gandy Blvd N | Racino |
| Flagler Dog Track and Magic City Casino in Miami FL | 450 NW 37th Ave | Racino |
| Fort Pierce Jai-Alai & Poker in Fort Pierce FL | 1750 S Kings Hwy | Racino |
| Gulfstream Park Racing & Casino in Hallandale Beach FL | 901 S Federal Hwy | Racino |
| Hialeah Park Race Track in Hialeah FL | 2200 E 4th Ave | Racino |
| Jacksonville Kennel Club in Orange Park FL | 455 Park Ave | Racino |
| Jefferson County Kennel Club in Monticello FL | 3079 N Jefferson Hwy | Racino |
| Mardi Gras Casino (The Big Easy Casino) in Hallandale FL | 831 N Federal Hwy | Racino |
| Melbourne Greyhound Park in Melbourne FL | 1100 N Wickham Rd | Racino |
| Naples/Fort Myers Greyhound Track in Bonita Springs FL | 10601 Bonita Beach Rd SE | Racino |
| Ocala Poker & Jai-Alai in Ocala FL | 4601 W Hwy 318 | Racino |
| Orange Park Kennel Club in Orange Park FL | 455 Park Ave | Racino |
| Orange City Racing & Card Club in Orange City FL | 822-4 Saxon Blvd | Racino |
| Oxford Downs in Summerfield FL | 17996 US-301 | Racino |
| Palm Beach Kennel Club in West Palm Beach FL | 1111 N Congress Ave | Racino |
| Pensacola Greyhound Track in Pensacola FL | 951 Dog Track Rd | Racino |
| Pompano Park in Pompano FL | 1660 NE 10th St | Racino |
| Sarasota Kennel Club in Sarasota FL | 5400 Bradenton Rd | Racino |
| Tampa Bay Downs in Tampa FL | 11225 Race Track Road | Racino |
| Tampa Greyhound Track in Tampa FL | 755 E Waters Ave | Racino |
| Miccosukee Resort and Gaming Center in Miami FL | 500 S.W. 177th Avenue | Tribal |
| Seminole Casino Big Cypress in Clewiston FL | 1 W Boundary Rd | Tribal |
| Seminole Casino Brighton in Okeechobee FL | Route 6 Box 611 | Tribal |
| Seminole Casino Immokalee in Immokalee FL | 506 South 1st Street | Tribal |
| Seminole Casino Coconut Creek in Coconut Creek | 5550 NW 40th Street | Tribal |
| Seminole Hard Rock Hotel & Casino Tampa in Tampa FL | 5223 N. Orient Road | Tribal |
| Seminole Classic Casino in Hollywood FL | 4150 N. State Road 7 | Tribal |
| Victory Casino Cruises in Cape Canaveral FL | B 2 180 Christopher Columbus Dr | Ships |
| Victory Casino Cruises in Jacksonville FL | 180 Christopher Columbus Dr | Ships |
Nearby states with online sports betting
There are two states that border Florida, Georgia and Alabama. Neither of them have legalized and regulated sports betting. They are in a very similar situation to Florida bettors, who can use offshore sportsbooks without a problem.
Mississippi is the nearest state to Florida that licenses and regulates its own sportsbooks. This is quite the drive, especially for Floridians farther down the coast.
Top Online Sportsbooks for Florida
Our Florida online sportsbook reviews will help guide you to the right place. Whether you are just getting started, or if you have been betting on sports online in Florida for years, they will provide you with useful information. We take great care in our reviews, making sure to objectively compile different criteria. We then weigh it according to what is most important for online betting in Florida.
Legal Sports Betting States