Latest
Ohio

Legal Betting Updates

May 16, 2023 12:34 PM
Ohio has passed sports betting legislation, and is expected to launch on January 1, 2023, joining its neighboring states who already have licensed sportabook up and running, in addition to the offshore sportsbooks already available in the state. With 12 million people in the state, the potential revenue from sports betting could greatly help the state.
| State | Ohio |
| --- | --- |
| ⚖️ Sports Betting Law Passed | Yes |
| 👶 Minimum Gambling Age | 21 |
| 🌐 Online Sports Betting | Yes |
| 📱 Mobile Sports Betting | Yes |
| 🏦 Retail Sportsbooks | No |
Currently, the only forms of gambling in the state are limited to commercial casinos, poker, horse betting and Daily Fantasy sports betting. You can bet socially, of course, the state has a hard time regulating bets made with friends.
Casinos are new to the state, as they were prohibited until 2009. Since then, 11 casinos and racinos have popped up, including four standalone Las Vegas-style casinos. The market isn't exactly booming for these styles of casino, and revenue isn't picking up as of late.
In 2017, they followed the lead from other states and chose to legalize Daily Fantasy Sports. This allows residents from Ohio to pay entries into sports pool contests at FanDuel or DraftKings, or a similar service.
In mid-2019, Ohio introduced two bills - House bill 194 and Senate bill 111 that would legalize and regulate sports betting in the state. Currently, these bills are close, with nine hearings on the subject, but sports betting in Ohio is not a priority for lawmakers especially amidst the COVID-19 pandemic.
With COVID-19 shutting down everything in the United States, it is concerning for some states how to make up for lost revenue they might have generated in that time. Sports betting would be a huge opportunity for struggling states, and coronavirus shutting things down could ultimately be a catalyst to start legalizing sports betting in more states.
Not to mention, Cincinnati is a mere 20 minutes from Indiana, and billboards are littered throughout the city to lure Ohio residents to the neighbouring state to bet on sports. It seems that Ohio has some competition within its own state, making it likely they will pass the bill.
As of April 2021, The Ohio Senate released a statement regarding the latest proposal to legalize sports betting in the state, proposing two types of licenses. This would allow for sports betting inside casinos, which would be regulated by the Ohio Casino Control Commission.
Kentucky is also close to legalization, so soon, Ohio will be an island surrounded by legal sports betting that is easily accessible to their residents, who will be funding other state's governmental bodies.
There have been concerns about the prospect of betting on collegiate sports, and many Ohio colleges (13 to be exact) have written in opposition letters to exclude college sports from the sports betting offering.
Best Online Sports Betting Site for Ohio
Here are the best online sports betting sites available in Ohio. Bettors in Ohio can log in and bet on these sites today with no problem.
Bovada
Bovada is a well known sportsbook in Ohio, where it has enjoyed decades building its great reputation
Sign Me Up To Bovada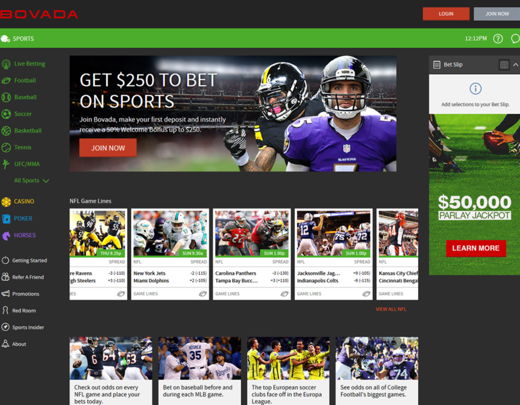 BetOnline
BetOnline has great bonuses available, especially the welcome bonuses. If you use crypto, it gets even juicier!
Sign Me Up To BetOnline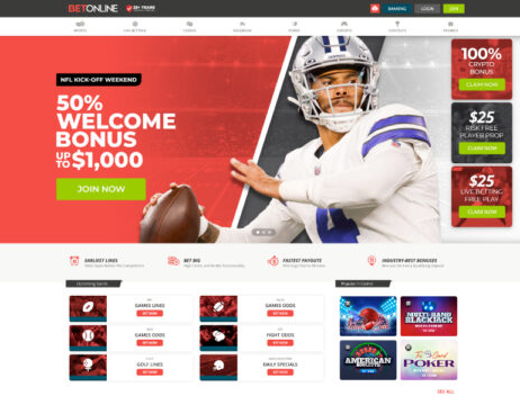 MyBookie
You can choose your own signup bonus here. Their great customer service will keep you safe and at ease.
Sign Me Up To MyBookie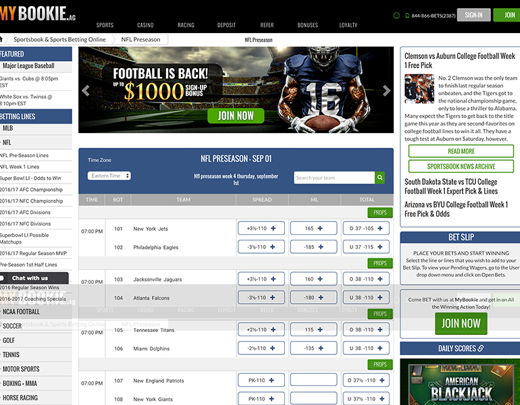 XBet
XBet is a great mobile sportsbook. Their platform is really easy to use, which is especially important for bettors on the move.
Sign Me Up To XBet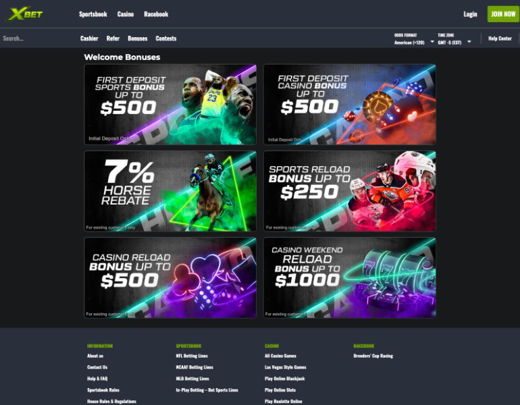 SportsBetting.ag
SportsBetting.ag is one of the best online sportsbooks accepting Ohio players. Their sharp prices make it a great option.
Sign Me Up To SportsBetting.ag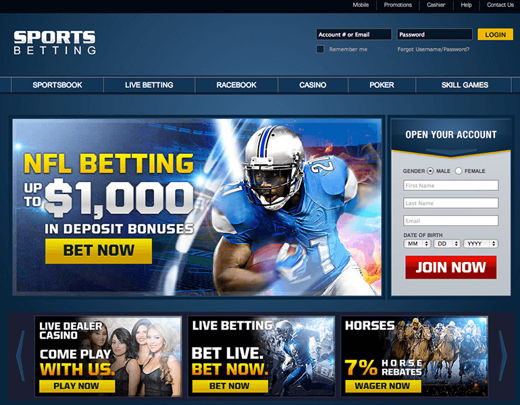 Is Sports Betting Legal in Ohio?
It was a long fight, but the Ohio state government has finally approved sports betting with a start date of January 1, 2023. This is a big deal for sports bettors in the Buckeye State, as they had been living in sports betting limbo for a long time. That was the case, at least, for sportsbooks licensed by the state of Ohio itself.
Sports betting in Ohio has been legally available for a long time, even if local sportsbooks have not been able to get licenses. The sportsbooks serving Ohio bettors for decades are offshore sportsbooks. They have licenses in Panama, or Costa Rica, and they have been legally betting on sports from Ohio for a long time.
Now, bettors in Ohio will have the additional options of the sportsbooks licensed by Ohio. But they are entering strange legal terrain with the constant threat of becoming illegal again. Also, the taxes and regulations weigh them down, making it more difficult for them to offer you high quality bonuses or odds.
Can I Bet on Sports in Ohio?
Not yet, but lawmakers have two bills currently in committee to begin the process of creating sports betting legislation. So in due time, there will very likely be sports betting legalized in Ohio. But for now, sports bettors will have to look to online sportsbooks and betting online.
Betting online is safe and easy at the right sportsbooks. It's a good idea to do your research and ensure you find a sportsbook that's safe and trustworthy.
Top Online Sportsbooks for Betting in Ohio
There are so many online sportsbooks to choose from, it's hard to know which one you should pick. We have done some of the leg work for you – we have used and reviewed some of the top sportsbooks available. We have reviewed some of the important criteria that bettors look for when shopping for an online sportsbook, including deposit options, bonus information and cashout options.
By checking out our sportsbook reviews and choose the right sportsbook for you based on your needs, you can make the best sports betting decisions possible, and have a little fun while gambling on sports.
| Sportsbook | Available In Ohio |
| --- | --- |
| FanDuel | ✅ |
| DraftKings | ✅ |
| Caesars | ✅ |
| FoxBet | ❌ |
| BetRivers | ✅ |
| BetMGM | ❌ |
| PointsBet | ✅ |
| UniBet | ❌ |
A Brief Timeline of the Legality of Ohio Sports Betting
May 5, 2023 - Starting in April, the Ohio Casino Control Commission has given the green light to online sports betting platforms to receive gift cards as a valid method of payment for wagers placed by Ohioans.
March 13, 2023 - Ohio earned over $82 million in February from legal sports betting, with a significant contribution from Super Bowl bets. The total amount wagered across the state was close to $640 million.
February 22, 2023 - Gambling lobby groups hope there will be a swing towards legalization in 2023, though there is little to suggest this will happen so far.
January 13, 2023 - Bernie Kosar regretted making an illegal NFL bet with Tipico, which led to his removal from the Cleveland Browns' pregame radio show.
December 27, 2022 -After Ohio legalized sports betting, the Cleveland Browns ended their partnership with Bernie Kosar.
November 29, 2022 – Sports betting kiosks from Kroger won't open until the first day of 2023, with 40 betting facilities and up to 2,500 kiosks opening up.
October 4, 2022 - The head of Maryland's gaming regulator said he's "confident" mobile MD sports betting will launch this year.
September 5, 2022 - The Ohio Casino Commission has approved the first 200 sports betting licenses; with Type C licenses.
August 18, 2022 - Three more sports betting operators apply for Ohio sports betting opening day on January 1st, 2023.

 

August 1, 2022 – Certain stakeholders in the Ohio sports betting market are doubtful of the January 1st launch date.
July 20, 2022 –22 applications were submitted to the Ohio sports betting commission from businesses looking to launch mobile sports betting in 2023.
June 12, 2022 - Compared to other states, Ohio is thought to be taking to much time to launch sports betting program.
June 2, 2022 - Legal sports betting in Ohio is due to begin on Jan. 1, 2023, which was announced by the state's casino control commission yesterday.
May 16, 2022 - State senators behind Ohio sports gambling predict fall start for the new bill.

 
Ohio Sports Betting Legalization Timeline
2022
2022 finally saw the approval of sports betting licenses in Ohio. We are expecting the state to finally get licensed sportsbooks off the ground in the coming year. The exact quality of these new sportsbooks is yet to be determined, but in the meantime, we can confidentially recommend several offshore sportsbooks that are legally available for bettors in Ohio.
2018-2020: Ohio Makes Slow Progress
Two separate gambling bills were introduced in Ohio in 2019. One in the Senate and another in the House. They would have to reconcile things like tax rates and where exactly gambling can take place. These bills mainly died in committee, after receiving months of hearings.
New bills were introduced as well as the old bills continuing to work their way through committees. While the Senate bill is stuck, the House bill finally moved out of committee, and got approved by the full chamber the very next day!
2021: Almost There!
With neighboring states passing sports betting legalization, Ohio is starting to feel the pressure. The Senate finally passed their own version of sports betting legalization by a whopping margin: 30-2.
However, the two bills that have been passed are slightly different, so they still need to reconcile the differences. This should happen relatively soon, allowing Buckeye bettors to get started in 2022.
Ohio Casinos
Ohio is home to 11 casinos and racinos. There are four casinos, and seven race tracks with casino gambling also available dubbed the name Racinos. None of these casinos or racinos are tribal casinos.
| Casino | City | Type | Phone Number |
| --- | --- | --- | --- |
| Belterra Park Cincinnati | Anderson Township | Racino | 513-232-8000 |
| Eldorado Gaming Scioto Downs | Columbus | Racino | 614-295-4700 |
| Hard Rock Casino Cincinnati | Cincinnati | Land-based | 513-250-3150 |
| Hollywood Casino Columbus | Columbus | Land-based | 614-308-3333 |
| Hollywood Casino Toledo | Toledo | Land-based | 419-661-5200 |
| Hollywood Gaming at Dayton Raceway | Dayton | Racino | 844-225-7057 |
| Hollywood Gaming at Mahoning Valley Race Course | Austintown | Racino | 877-788-3777 |
| Jack Cleveland Casino | Cleveland | Land-based | 216-297-4777 |
| Jack Thistledown Racino | North Randall | Racino | 216-662-8600 |
| MGM Northfield Park | Northfield | Racino | 330-908-7625 |
| Miami Valley Gaming | Turtlecreek Township | Racino | 513-934-7070 |
Betting on Ohio Sports Teams
Ohio is home to many professional and collegiate sports teams.
NFL
Betting on the Cleveland Browns
In the NFL, The Cleveland Browns and call Ohio home. The Browns have been around since 1945 and were relocated to Baltimore in 1996, then back to Cleveland in 1999. They haven't done anything notable, they've been one of the worst teams in the NFL for decades.
Betting on the Cincinnati Bengals
The Bengals were brought to Cincinnati in 1966 as an expansion team, and they have secured nine division titles and two conference championships, but have yet to win a Super Bowl. But there's always hope for the future!
NBA
Betting on the Cleveland Cavaliers
In the NBA, the Cleveland Cavaliers were formed as an expansion team in 1970, and it was a rough start – losing their first 15 games and struggling for years. In 2003, they picked LeBron James No. 1 in the draft and suddenly, the tides turned, where they won seven division titles, five conference championships and one NBA final. Since losing LeBron to the Lakers, we'll see how that pans out.
MLB
Betting on the Cleveland Guardians
There are two Major League Baseball teams in Ohio. The Guardians have been around since 1901, winning two World Series championships, and 10 Central division titles. They currently hold on to the longest World Series drought in the history of the game, with their last World Series win being in 1948.
Betting on the Cincinnati Reds
The Cincinnati Reds are even older, with their first season being in 1881. They've won five World Series titles, nine National League pennants and 10 division titles.  They have long been a force in the Major League Central Division.-
NHL
Betting on the Columbus Blue Jackets
In the NHL, the Columbus Blue Jackets came to Ohio as an expansion team in 2000, and haven't had much luck in the playoff department. They have only qualified for the playoffs once in their 18-year existence.
How to Bet on Sports in Ohio
Ohio is home to some of the most beloved professional and collegiate sports teams. Of course, bettors in Ohio bet on all types of sports from around the world, but here we will focuis on the favorite sports in the Buckeye State.
How to bet on football in Ohio?
Whether looking to bet on college football or the NFL, the Ohio sports betting sites we recommend here will have plenty of odds. this is the most common sport for Ohioans to bet on, so you can be sure to get a wager on the Cincinnati Bengals in if you're looking for it.
How to bet on basketball in Ohio?
Basketball is one of the most exciting games to bet on, given its fast pace. Try betting live on the Ohio State Buckeyes for one of the most exciting and potentially profitable betting experiences in Ohio.
How to bet on baseball in Ohio?
Ohio is the heartland, so it is no surprise that America's pasttime is so popular here. Bet on the Cincinati Reds with over/unders, props, moneylines and more betting options.
How to bet on UFC in Ohio?
UFC is a popular emerging sport with more and more fans everyday. Given the big headlines here, it is a good idea to sign up at the right UFC sportsbook in Ohio and not let the media hype carry you too far.
How to bet on boxing in Ohio?
Boxing is full of stars, so bettors in Ohio should research them well before placing boxing bets. There are plenty of fights here, not just the big headliners, but plenty of smaller fights. In fact, that is often where you can find the best bets!
Best Daily Fantasy Sports Apps In Ohio
Ohio is one of the few states that has such an explicit "yes" to the question "Are Daily Fantasy Sports Apps legal in Ohio?" There are several options available in the state, with the title for best DFS app being fought out between DraftKings Ohio, FanDuel Ohio, Caesars Ohio, PointsBet Ohio, and BetMGM Ohio. Be sure to only sign up with the best ones here! This could make the difference between quite a big profit difference! It is worth researching the apps as much as the actual wagers.
Nearby states with online sports betting
There are many states near Ohio that already have legal sports betting live. The states that neighbor Ohio with online sports betting up and running are Pennsylvania, Indiana, West Virginia, and Michigan. In fact, Ohio is dead set in the middle of a sports betting region with some of the biggest markets, including Illinois. If you go on a road trip, you will be able to check out some gambling spots along the way.
Legal Sports Betting States