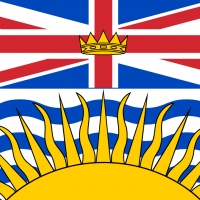 Canada's western-most province experiences rapid growth industrially and in terms of population each year. You can expect that with such rapid growth, you will see booms in other industries, like sports betting for example. With the United States legalizing sports betting in 2018, many in Canada are questioning when their time will come for more legal forms of sports betting aside from parlays at their provincial lottery. When it comes to British Columbia sports betting, you have a few options.
Canada is one of those lucky places that does have legal sports betting run by local lotteries, and allows parlay betting only – they do not allow single-game wagers in Canada. While it's great they have some forms of sports betting, single-game wagers can be a huge part of most bettor's strategies, so it's nice to have the option.
When betting in British Columbia, you have two options that are both run by BCLC (British Columbia Lottery Commission) both in-person and online. When you walk into any casino, convenience store, grocery store, gas station, or anywhere you are able to buy a lottery ticket, you can bet on sports by filling out your bet slip and taking it to the cashier. Online, they have links to two sites listed on the BCLC website, to PlayNow or Sports Action.
A sportsbook being run by the lawmakers and regulators can provide some sort of comfort as you aren't worried about withholding money or the website being unsavory, but that also means stricter rules and limitations that could prevent you from making your best bets possible.
Home to the Vancouver Canucks of the NHL and Vancouver Whitecaps FC in the MLS, there are plenty of sports fans in the province. British Columbia is home to some of the wealthiest people in Canada, with plenty of disposable income to spend, so betting on sports is plentiful and easy to come by. You'll also find the most culturally diverse city in Vancouver, where you can find different ethnicities and cultural groups from around the world, meaning they could be keen on many different sports from around the world – not just North American sports.
British Columbia Sports Betting Laws
In the Gaming Control Act of 2002, The British Columbia Lottery and Gaming Corporation was awarded the ability to offer sports betting products as a part of their lotto offering. The legal age to bet on sports or gamble at all in Canada is 19 years of age, and bettors are socially responsible for the outcomes of overindulging or betting responsibly – though, BCLC does offer programs to help with gambling addictions within the province.
When it comes to offshore betting, there are no rules that prohibit sports bettors from betting on sports at offshore online sportsbooks. The laws only prohibit betting parlors or houses to be run within the province. There is always a risk betting offshore, as you have no protection if you wind up depositing money at a sketchy sportsbook.
Most of the bigger online sportsbooks are safe and secure, so as long as you stick to the popular, well-known names, you should be fine.
British Columbia Sports Betting Venues
Many of the casinos in British Columbia host sportsbooks where you can bet offline, and sit back and watch the game. Not many provinces offer actual sports betting lounges in their casinos, making British Columbia lucrative for tourists from other provinces, not to mention they're close to the border for those living in the northwest American states that don't have sports betting legalized yet.
The biggest and most popular betting locations in British Columbia:
River Rock Casino in Richmond, British Columbia
Hard Rock Casino in Vancouver, British Columbia
Cascades Casino in Langley, British Columbia
Casino of the Rockies, in Cranbrook, British Columbia
Cascades Casino Kamloops in Kamloops, British Columbia
Hastings Park Racecourse in Vancouver, British Columbia
Lake City Casino in Vernon, British Columbia
Fraser Downs Racetrack and Casino in Surrey, British Columbia
Made in Canada, the PlayNow.com online website is the easiest way to participate in BCLC sports betting. Available to residents of British Columbia, who are 19 years of age or older, PlayNow offers sports wagering that falls under the umbrella of the Sports Action group of betting methods. BCLC sports offerings include Point Spread, money line wagering with Oddset, and game total betting with the Over/Under feature. The Sports Action Prop feature allows sports fans to wager on player propositions during selected sporting events.
Bettors visiting the BLCL.com Sportsbook will appreciate the innovation that accompanies PlayNow sports betting portal. Hockey, Canada's unofficial National sport, reigns supreme with global puck action posted on the Sports Action menu. Pigskin prognosticators, along with basketball and baseball betting fans, are also covered with the betting odds posted at BCLC.com. Action from International soccer pitches, as well as worldwide golf wagering, further enhances the BCLC.com sports betting experience.
BCLC Sports Action
Sports Action is a bit dated, but some do still prefer to be able to have the choice to bet at BCLC Sports Action locations instead of online. In 2019, over $24 million was awarded in prizes from Sports Action, including two sports jackpots over $45,000.
You are able to place wagers on oddset 3-outcomes, oddset 2-outcomes, point spreads, over/under, Toto, and props on the Sports Action website. As with all Canadian run sports betting sites, you will need to place a parlay wager which is a multi-leg bet where you have to win all of your predictions in order for your bet to cash.
Sports Action has limited sports on their site, only having odds of baseball, American football, basketball, soccer, and hockey.
BCLC PlayNow
PlayNow is also built, run, and operated by the BCLC. Launched in 2004, their business model generates revenue through sports betting and directed back to essential government programs like healthcare, education, and community growth.
PlayNow offers different gambling options as well if sports aren't your only priority. With your PlayNow account, you can bet on casino games, poker, bingo, and more. Their software shows how much time and money you spend on PlayNow per day or week, to keep accountability and practice responsible gambling.
PlayNow is definitely more aesthetically appealing than Sports Action, it has a great interface and way more betting options available on sports events. They offer dozens of betting options per game including moneyline, point spreads, totals, specials, prop bets, player props, and more.
In terms of comparing PlayNow to offshore sportsbooks, it is pretty good. They offer quite a bit of betting options for each game, and the odds are pretty comparable. Their website is easy to use and they have some great deposit options like AMEX, MasterCard, Visa, and Interac Debit.
The only flaw has nothing to do with PlayNow per se, but the Criminal Code of Canada. Single-game wagering is illegal in Canada, so you cannot place a single wager on any sporting event. Depending on how important this is to you, it could make or break your betting strategy.
Top Online Sportsbooks for Betting on Sports in British Columbia
While we have a great province-run sportsbook option available in British Columbia that is regulated by the BCLC, we can't help but think of the single-game wagering flaw. It is a huge issue for some sports bettors who want to bet on single games. Which is ultimately why offshore online sportsbooks still are popular amongst British Columbia residents, even though they have a legal lottery run product.
Offshore online sportsbooks aren't as scary as people make them out to be, and many have great bonuses that would squash the competition in Canada. Many offer major credit cards, have painless withdrawal and payout options, and offer hundreds of betting options for each and every professional North American sport. Also if you're planning to bet on not so popular games like cricket or Aussie Rules football, you can do so with confidence at an offshore sportsbook.
There are some great options that are available to Canadian residents. You just have to find the one that fits your specific needs. We would never try to sway you to use an offshore sportsbook if we didn't believe that they are far superior to your province-run sports betting site. If you plan to bet parlays each and every game or week, PlayNow could be a great option for you!