At this very moment, you can legally participate in Kansas online sports betting. Apparently, though, that may not always be the case. Because as it turns out, Kansas governor Laura Kelly is reconsidering her online sports betting position.
This represents a stark departure from Governor Kelly's initial stance. She was previously one of the state's most fervid backers of sports betting both in-person and online. Walking back that endorsement would be not only a massive development, but it could potentially be unprecedented depending on what she and the state does next.
Would Governor Kelly actually work to repeal online sports betting in Kansas? We can't be sure at this stage. But so far, Florida is the only state to implement legal sports betting and then retract it. That means Kansas is flirting with awkward territory.
And the thing we should all be asking is why.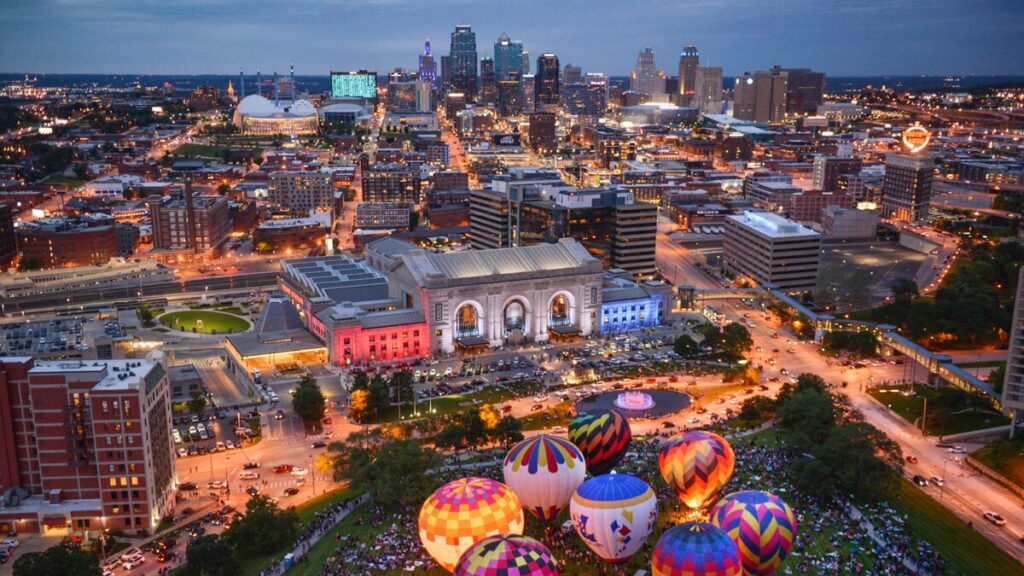 Why is Kansas Governor Laura Kelly Re-Evaluating the Merits and Risks of Online Sports Betting?
One phrase keeps popping up throughout this entire process: "unintended consequences." That's what Kansas governor Laura Kelly cited when asked about why she might be changing her tune on the merits of legal online sports betting.
These "unintended consequences" vary. Many interpreted them as concerns about the rise in gambling addiction within states that offer legal sports betting. This would make sense. But that's not how this world works. States and their lawmakers understand the risks associated with gambling addiction and legal betting when they sign bills into laws. If someone in Governor Kelly's position is re-evaluating legal sports betting, it's because another concern has bubbled to the surface.
And would you know it, that's just what we have in this instance.Here is the New York Times with more information on the matter:
"In Kansas, lobbyists for gambling companies and sports teams showered lawmakers with money and gifts. The lawmakers wrote legislation that granted the betting and sports industries a variety of lucrative goodies. One provision set aside 80 percent of tax revenue from sports betting to pay for a possible professional sports stadium in Kansas. The provision was inserted at the last minute at the request of real estate developers who owned land near the site where the stadium would likely be built. Governor Laura Kelly of Kansas, when asked about the article, said that she has begun talking with state lawmakers about ways to revise the sports-betting law. She said officials would focus on the stadium-financing provision."
It's a little hard to believe Kansas didn't understand this was happening behind the scenes already. That stadium has been considered an important part of their eventual pitch to the Kansas City Chiefs of the NFL, who play in Kansas City Missouri. Kansas is known to have their sights set on convincing them to relocate in the not-so-distant future. We find it hard to believe a provision that "set aside 80 percent of the tax revenue from sports betting" to pay for such an integral part of that sales pitch was somehow a secret.
Kansas Grappling with Other Consequences of Online Sports Betting
With all of that said, Kansas isn't only grappling with the pro-sports stadium issue. The exposure of this deal has directed the state toward a larger problem: Their regulation of online sportsbooks desperately lacks direction.
Most notably, certain Kansas lawmakers have pointed out that there are too many tax breaks in place for retail sportsbooks operating in the state. For example, Kansas allows sportsbooks who offer promotional bets to attract new customers to write off the cost of those bonuses at the end of the year. That, in turn, ultimately lowers the 10 percent tax rate they're supposed to assess each company.
Perhaps these write-offs are on the smaller end. But we're betting they're not. We just saw bonuses for the Ohio sports betting launch plummet because sportsbooks claimed to be losing too much money on previous rollout promotions. However, now we're finding out that in states like Kansas, sportsbooks have been allowed to write that money off.
This isn't a cycle Kansas can let stand. The whole point of allowing legal sports betting—and the risks incumbent of it—is to capitalize on the revenue these companies make. It doesn't make sense for the state to give massive write-offs to sportsbooks for simply conducting their regular forms of business.
Is Kansas Online Sports Betting in Danger of being Repealed?
Kansas lawmakers have proposed different ways of dealing with the increasingly complicated market. Some have called for a complete repeal of legal sports betting. And that might be on the table. 
Still, we think it's more likely Kansas amends their sports betting laws to be more restrictive. Other states have policies in place that allow them to better control where the revenue generated from sports betting taxes can go. Governor Laura Kelly also shouldn't face much resistance from the state if she pushes to get rid of sportsbook tax breaks. 
How the sportsbooks themselves would react to this is anyone's guess. They could threaten to leave the Kansas market altogether. But that feels unlikely. Sportsbooks know they aren't the only game in town. Even if they leave in unison, Kanas residents can still find another reputable site to use from our reviews of the top online sportsbooks.
Regardless, we should all keep an eye on how Kansas Governor Laura Kelly handles increasing regulation over the sports betting industry. The decisions made in Kansas—and other states looking into similar issues—stand to define the future of sports betting in the United States.
Take a look at this list of the top online sportsbooks so you can find one that meets all of your online sports betting needs: