No Nascar race is considered more important than the Daytona 500. Indeed, drivers don't earn any additional points toward their season standings. But the Daytona 500 does represent the beginning of the Nascar Cup Championship Series while offering the largest total prize purse of the year. The 2023 Daytona 500 in particular is shaping up to be a doozy, with a wildly deep field. And wouldn't you know it, we have the Daytona 500 picks to make sure you come away with a profit.
Of course, before we get to our predictions, we need to take a look at the latest Daytona 500 betting odds. We've culled the most recent lines from Bovada, BetUS, and MyBookie to give you the ultra-thorough lowdown:
| Event | |
| --- | --- |
| Ryan Blaney | - |
| Kyle Larson | - |
| Joey Logano | - |
| Denny Hamlin | - |
| Chase Elliott | - |
| William Byron | - |
| Kyle Busch | - |
| Ross Chastain | - |
| Bubba Wallace | - |
| Austin Cindric | - |
| Brad Keselowski | - |
| Tyler Reddick | - |
While these Daytona 500 betting lines are all identical across the board, there's a chance they will shift before the start of the February 14 race. Confirm all of these Nascar odds before deciding on a wager.
You may also want to shop around and see whether any online sportsbooks offer special promos for the season's biggest race. The folks over at Everygame are touting a $200 credit for new users that might be worth checking out.
Daytona 500 Betting Breakdown
With so many Nascar betting picks from which to choose, we thought it best to separate our favorite options into two separate. We will begin with the odds-on favorites who are providing great value.
Best Daytona 500 Betting Favorites
Because the field is so big, even the top Daytona 500 betting picks will be laying semi-lucrative odds. The trick is finding which drivers balance realistic chances to win with that great return.
Denny Hamlin (+1200)
Even by Nascar standards, Denny Hamlin is what we'd call a unique favorite. He's paying out 12-to-1, which is about twice the amount you would normally expect.
You can blame his winning streak for that. He has won two Daytona 500s in the last four years. Superstitious bettors will steer clear of him, assuming that he's overdue for a loss.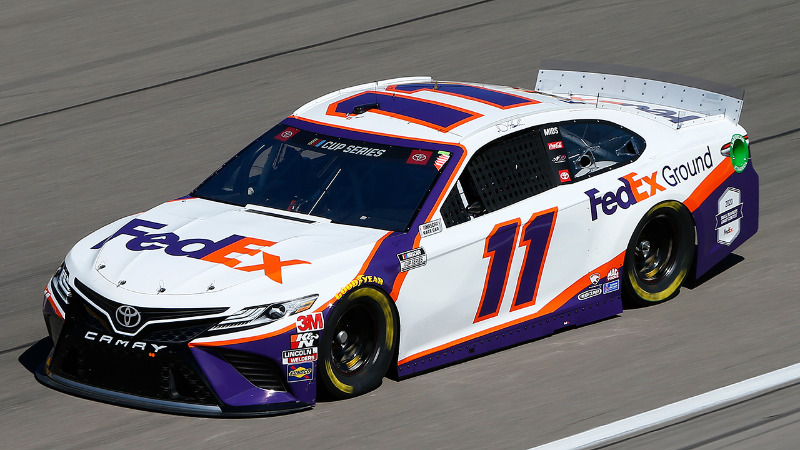 We don't quite buy it. His quality is sustainable. He's held leads for a total of 2,500-plus laps over the past four seasons.
Ryan Blaney (+1200)
People are starting to catch on to Ryan Blaney.
Sure, he's liable to get disqualified from any race by crashing, But his super-aggressive style can also lead to surprising victories.
He's been really performing in recent seasons, especially last season. We would regard him as one of the most consistent drivers in NASCAR.
Given how well he's raced at Daytona in the past, and the fact that he pieced together three total podium finishes in 2020, we're inclined to view a 12-to-1 payout as solid value for this hit-or-miss proposition.
Kyle Busch (+1600)
Bettors have the opportunity to net great value on Kyle Busch. Oddsmakers are overplaying his down season in 2020, during which he picked up just one victory, his fewest in roughly a half-decade
Look more closely, though, and you'll find encouraging indicators. Busch has still rattled off 224 first-placed finishes. He also held leads for more than 550 laps.
Best Underdog Bets
Looking to invest in some long shots that offer more sizable payouts? Well, then we've got a couple of options that might interest you.
Chase Briscoe (+2800)
Bettors and oddsmakers alike tend to be a little too low on up-and-comers. The line for Chase Briscoe is a perfect example of this at work.
At just 28 years old, Briscoe is entering his fifth Nascar season. That means he has limited reps under his belt. But he's improving all the time and showing why he's one of the top racers in NASCAR.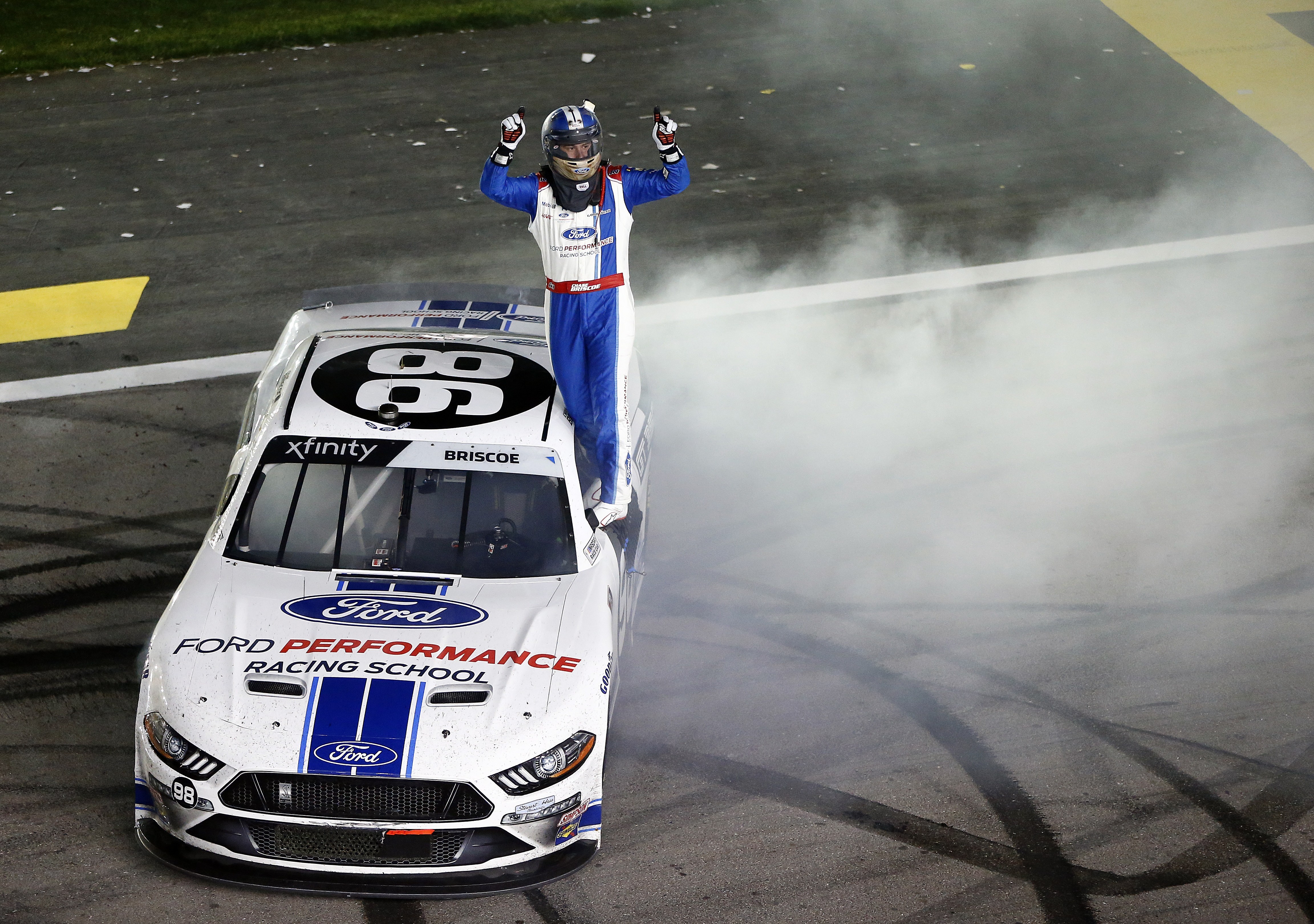 The track at Daytona is a different beast altogether, and Briscoe has yet to really show out in this setting. Still, anyone who held a lead for over 101 laps last season is worth an extensive look—particularly when they're paying out 28-to-1.
Aric Almirola (+3300)
Aric Almirola is 38 and hasn't been incredibly relevant on the Nascar circuit in roughly five years. We get it. But he could be in line for an uptick.
We rate this driving and see him doing something this year. If he can keep up his recent standards, then we can see him kicking this one in 2023.
Daytona 500 Prediction
Get ready for a curveball. We're going with Chase Briscoe.
Every so often a younger driver comes around who feels like he's about to pop in a big way. That guy is Briscoe for us. He has learned how to hold leads for longer periods, and we think it'll show in 2023.
Briscoe's time to establish himself as a household name in Nascar is now. Don't be surprised if he ends up holding the Harley J. Earl Trophy. The speed and precision he's shown since entering the pro circuit is that convincing.
OSB Prediction: Chase Briscoe (+2800)
Daytona 500 Parlay Recommendation
One of the cool things about Daytona 500 betting is that you can wager on props like whether drivers will finish inside the top three or top 10. We've cooked up a bet-slip parlay that utilizes this option, the odds for which can be found at Bovada:
Denny Hamlin to finish in the top three (+230)
Kevin Harvick to finish in the top 10 (-112)
Chase Briscoe to win outright (+4000)
Since we're including our Chase Briscoe pick, you'll want to build this parlay with throwaway money—cash you're totally okay with losing. If you win, though, you're looking at a 256-to-1 payout. For every $100 wagered, you'd have the chance to net over $25,600. We like those high-risk odds when investing a low-risk amount.
Check out the below list of the best online sportsbooks so you can decide which one to use for your Daytona 500 betting:
Meet the author