Sportsbetting AG Mobile App - Best Review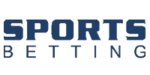 > Take me there!
Sportsbetting AG Mobile App - Best Review
How to obtain bonus at Sportsbetting AG
Activating your Sportsbetting AG mobile bonus is no sweat. They give you a 50 percent bonus automatically when you create an account and make your first deposit.
$1,000
Bonus
50% up to $1000
1

Create your account on Sportsbetting => click here

2

Step 2: After registering your account, set up a deposit method

3

Step 3: Deposit any amount up to $2,000

4

Step 4: Automatically see a 50 percent bonus in your sportsbook purse
Sportsbeting AG's Mobile Betting App Bonuses
Sportsbetting AG's mobile betting app bonuses are not only instant, but they offer a bunch of variety. From deposit boosts on crypto transactions to welcome bonuses to reload bonuses, they have it all.
Positive facts about AG
Easy to navigate mobile layout
Quick sign-up process for new users
Variety of bonuses that are applied automatically
Sportsbetting AG Betting App Key Features
The most important feature of the Sportsbetting.ag app is its ability to seamlessly show and deliver customer bonuses. Any special currently being offered on the regular site will also be available on Sportsbetting.ag mobile. And you won't have to poke around to find it. They display their different promotions on the mobile homepage and continue to have a separate tab where you can view only the specials that are presently active.
Best of all, Sportsbetting AG gives you plenty of opportunities to pick up some extra cash. Their bonus options are extensive and tailored to meet just about every customer need you can think of.
First and foremost, there is the Sportsbetting AG welcome bonus. New customers are eligible to receive a 50 percent bump on their first deposit, with a maximum value of $1,000. This means that you can deposit up to $2,000 and receive a full 50 percent bonus on top of it. Current Sportsbetting AG users needn't feel like they're being left out in the cold. Right now, they offer a 25 percent reload bonus on every deposit from an existing customer, which can also be worth up to $1,000.
What's more, Sportsbetting AG even offers different types of promotions depending on your payment method. The most common deposit-method bonus is cryptocurrency. Depending on which crypto form you use—such as Bitcoin—you will be eligible to receive an extra 40 percent in free money. 
All of these bonus options are on top of everything else Sportsbetting AG mobile allows you to do. They are a fully functional operation, permitting you to complete every type of transaction you would otherwise do on your desktop.
Sportsbetting AG Mobile App Sign-Up
Signing up with Sportsbetting AG mobile is easy—easier than it is on most other sportsbook apps, in fact.
Sportsbetting AG has chosen to streamline the entire process to unfathomable degrees. They offer a link to a separate sign-up page from the moment their homepage loads. And after that, they take care of the entire registration process on one page. This runs counter to many other sportsbooks that instead have you navigate through a few page, all of which contain a bunch of individual fields. 
Granted, one-step registration can be clunky and unpleasant when mobile sportsbooks overload the layout and design with too many prompts. Sportsbetting AG does a great job of avoiding that problem. New customers need only their name, email, address, a password of their choice, a phone number and their date of birth to fire up an account. We went through the one-page process ourselves and completed all the necessary fields in under a minute-and-a-half. And that includes the time it took Sportsbetting AG to verify our information. If you're looking at just the amount of time it takes to enter all your information, you're looking at under a minute. Seriously. That's all it takes.
The design of the spots in which you enter all your information helped a great deal. Because Sportsbetting AG doesn't err on the side of too many requests, they are able to make the text boxes on the larger side, allowing you to navigate between them with ease rather than having to zoom in on the screen of your mobile device or attempting multiple clips just to jump from field to field.
Sportsbetting AG Mobile Sportsbook
The top priority of Sportsbetting AG's mobile sportsbook is providing a mirror-image experience of how you'd navigate their site on your desktop or laptop. They seem to know that many people prefer uniform workflows and don't want to labor through extra navigation pages or traverse multiple user interfaces to get through their transactions.
Make no mistake there is value in understanding cross-platform integration. Such alignment is convenient for the customer when done properly. But that's where Sportsbetting AG falls a little short.
In order to mimic the desktop site, they have failed to entirely optimize their order of operations and layout for mobile. The prompts for the sportsbook, casino, customer service, etc. aren't resized, which means all page-navigation labels look extremely small in most sections. Customers on their tablets should be fine; anyone using their phone may need to zoom in.
This is disappointing in large part because we know Sportsbetting AG can maximize the mobile experience. Their homepage and registration sections are both perfected for all mobile devices and screen sizes. They have so far just neglected to apply that automation through the rest of their app.
On the bright side, this is but a minor wart when looking at the grand scheme of things. Sportsbook users are still able to bet on everything their heart desires. You can wager on football, basketball, hockey, baseball, soccer, badminton, boxing, cricket, squash, swimming, cycling, darts, gaelic games, greyhound racing, soccer, handball, hockey, MMA, Formula 1, rugby, snooker, tennis, table tennis, volleyball, e-gaming and much more.  Sportsbetting AG mobile also offers special promotions depending on the sport and competition on which you're betting. If it's the start of the NFL season, for instance, they have special free-bet promotions available exclusively to mobile-app users.
Sportsbetting AG Bet Types
Keeping with their "You can do everything you need to do on the go!" theme, Sportsbetting AG does not limit the types of wagers you can place. They allow you to place all the usual wager types, including single-game lines, futures, props, live odds, parlays, et al.
Here's the problem: As we mentioned previously, not all of Sportsbetting AG's mobile pages are optimized for every type of device. This flaw bleeds through during the betting process. Their live-betting page makes it difficult to view real-time lines and submit transactions in a timely fashion, and they could really stand to enlarge their bet slip so that you can more readily toggle between single wagers, parlays, if/then transactions, etc.
That's not to say Sportsbetting AG's sportsbook transactions are a headache. For tablet users specifically, you can build multi-wager slips and change bet types in a matter of seconds thanks to simple click-through processes and distinctly labeled subheadings and tabs. Even many mobile phone users won't have a problem; screens are often fairly large on certain devices these days. It's only the more compact-sized devices that will have issues. Think along the lines of iPad minis and cellphones with a diagonal-screen size under 6.5 inches.
Sportsbetting AG Mobile Casino
The entire Sportsbetting AG mobile experience is perfected in the casino. They have fully optimized this section for every single device, all without having you download a specific app.
Every usual gameplay option is available to you: slots, blackjack, video poker, roulette, etc. Sportsbetting AG mobile really outdoes themselves, though, with live casino experiences. You can actually sit in on larger blackjack, poker and roulette tables that include other users. This isn't the typical casino option, but they clearly label it with a "live casino" tab. And you don't need to download anything to sit-in either. Depending on the game, Sportsbetting AG may open a different window, but that's the extent of any additional steps.
Now, unlike many other mobile casinos, Sportsbetting AG does not traffic heavily in specialty games. That's hardly a deal-breaker, however, because they have something else: e-sport options. You can play what amount to video games for sports like soccer, baseball, football and others as part of the virtual experience. Their home casino page will even direct you to which video sports games are currently the most popular. 
Better still, you're not just competing against present benchmarks or yourself. You can see and view top scores and winnings from other users. You are not competing directly against them, per se. This isn't like sitting down at a live poker table. But this experience is certainly different from trying to strictly beat "The House."
Would some specialty games be nice? Sure. But the video sports more than make up for it, and Sportsbetting AG does at least have plenty of themed slots—mainly of Ancient Egypt variety—that provide a nice change of pace from the run-of-the-mill options.
Meet the author