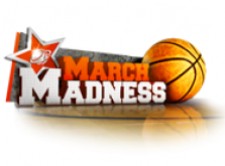 With 67 betting events in a 19-day span, March Madness is aptly named as one of the most exciting, yet chaotic sporting events of the year.
The 2020 March Madness was sadly cancelled. But we look forward to the 2021 March Madness with great anticipation. The odds for the 2021 March Madness winner are now available. The odds were last updated on June 2, 2020:
The single-elimination tournament hosts the top 68 Division I NCAA basketball teams and seeds them based on their regular-season standings. March Madness Betting can be risky, with the guarantee there will be upsets each and every year, but also, a great opportunity to win big - especially if you choose to parlay a few wagers! With so many games going on - why not?!
Selection Sunday begins on March 14th, 2021, and only two days later, we are looking at the First Four, and then March 18th, Round one begins. The National Championship is slated for April 5th, and everything in between will decide who will become the next NCAA College Basketball Champions.
March Madness 2021 Schedule
Selection Sunday: March 14
First Four: Tuesday and Wednesday, March 16-17
NCAA Tournament Round One: Thursday and Friday, March 18-19
NCAA Tournament Round Two: Saturday and Sunday, March 20-21
Sweet 16: Thursday and Friday, March 25-26
Elite 8: Saturday and Sunday, March 27-28
Final Four: Saturday, April 3
National Championship Game: Monday, April 5
March Madness Betting 2021
The top-rated sportsbooks in the table below provide sports bettors with prices for every single March Madness game, and these betting sites consistently rank as the highest rates options on the web.
The first step in your March Madness betting strategy is to find a reputable sportsbook to take your wagers. Whether your sportsbook is in your state or online, you need to ensure you're getting the best odds, and many of the online options have great perks as well.
Figuring out whether online gambling is legal in your state is a great starting point. The following states will allow sports bettors to place bets on March Madness 2021:
Arkansas
Delaware
Indiana
Iowa
Mississippi
New Hampshire
New Jersey
New Mexico
New York
Nevada
Oregon
Pennsylvania
Rhode Island
West Virginia
While you don't necessarily have to visit a sportsbook in the states mentioned above, you can always sign up for an online sportsbook like Bovada if you are looking for a place to bet on March Madness.
It's important to do your research before signing up at an online sportsbook as there are plenty of great online betting sites that often have great perks and bonuses. Almost every online sportsbook will have March Madness promotions and hefty bonuses that you can easily roll over in the three-week span.
Other factors to consider when hunting for an online sportsbook are payment options, accessibility in certain states, and mobile compatibility.
If you sign up for a sportsbook just before the first March Madness game, and they don't accept major credit cards like Mastercard, and that is the only payment option you have available, you might be too late and miss out on your bets, or you're back to square one and need to find another sportsbook.
The majority of sports bettors want to be able to place their March Madness bets on the go, so having an online sportsbook that you can log in from anywhere, or even better, have an app you can place wagers on, is of the utmost importance. Some sportsbooks are still living in the stone age, and it can be difficult to place your bets or their mobile site is incredibly slow at updating odds in real time, especially during March Madness
Basketball scores change faster than any other sport, and when it comes to March Madness betting, you want to have the fastest, most accurate odds available when you're live betting.
As mentioned above, our favorite recommendation when it comes to online sportsbooks would have to be Bovada. They are accessible in most states, have a wide variety of bonuses available for both new and existing members, and accept popular payment options like credit card and Bitcoin.
Signing up at Bovada is simple. They have a relatively easy sign-up form; plug in a bit of personal information and you are ready to make a deposit. If you're new, some of the other sportsbooks out there can be intimidating with high minimum deposits of $45 or more. Bovada has low minimums of only $20, so you don't have to deposit much to get started. They also have deposit bonuses that can double your bankroll (with rollover requirements).
Why use Bovada for March Madness betting? Their oddsmakers bring a great selection of betting options, as well as a wide variety of March Madness props, futures and live betting options. Their odds are updated in real-time, so you can place bets while you're watching the game from your couch, the sports bar, or even the game itself.
March Madness Betting Options
If you're new to online sports betting, you might not be familiar with all of the different betting types and options available on your online sportsbook.
There are three main lines that sportsbooks offer, the Moneyline, Point Spread, and Totals. Of course, there are plenty more options available for any given March Madness game, including props, futures, and teasers, but we are going to focus on the main three to give you a better understanding of your March Madness bets.
Betting the March Madness Moneyline
Let's say, the March Madness Moneyline odds look a little like this:
Michigan +125
Villanova -145
When selecting the moneyline, you are simply selecting who you think will win the game outright. The oddsmakers set the odds based on who they think will win the game, and labeling the team with the negative number (in this case, -145) as the team favored to win.
In this case, Michigan is the underdog, so selecting them with a $100 wager, will pay out $125 in profit. On the flip side, picking Villanova, and placing the same amount, will only result in $68 in winnings.
This is by far the most simple betting type on the board, and can be helpful when you're filling out your March Madness bracket, as it gives you a great idea of which teams are favored to win by Vegas pros - but that's not to say that you shouldn't bet on the underdog.
Betting the March Madness Point Spread
If you're bored of betting the moneyline and want to try something a little more interesting, the point spread is a great place to level up. The sportsbook oddsmakers will decide on a spread based on the matchup, and you have to determine if the team you select will cover the spread.
For example, if we use the same teams above, with a spread of -10 (Villanova -10 / Michigan +10) Villanova is still determined to be the favorite and Michigan the underdog. If you select Villanova, they must win the game by 10 or more points for your bet to win. If you select Michigan, they either have to win the game or lose by less than 10 points.
Essentially, oddsmakers gave Michigan an imaginary 10 point lead against Villanova to even the playing field a little bit. Now, while this sounds easy enough, March Madness betting can be extremely unpredictable, and some spreads can be one or two points, so this bet can definitely be a lot riskier than the moneyline if you aren't careful.
Betting the March Madness Over/Under
The totals, or the over/under as it's commonly referred to as is another simple betting option. The oddsmakers will choose a total number of points they believe both teams will collectively score during the matchup, and you have to decide if the final score will be higher or lower than the oddsmaker's number.
For example, If the total for the Michigan and Villanova game was 154, and the final score was 85-77 (162), the total is over, and only bettors who picked over will win.
This bet is a great option for those who aren't overly familiar with the teams playing and can be a great place for those who don't follow basketball to get in on the March Madness betting action.
March Madness Parlays
You can place a single-game wager on any one of these options, or you can combine a few different bets together into a parlay to make things a little more interesting - and increase your payout. Essentially with a parlay, you combine the odds for 2 or more wagers, but in order to win, all legs of your bet must win. It's fairly straightforward and can lead to a big payout if you select five to seven games - which some risk-takers like to do!
March Madness Bracket
If you plan to participate in a March Madness pool and fill out a bracket, you will need to start paying attention to how teams are performing, who their star players are, and come Selection Sunday, where they're seeded and who they're playing against.
Choose wisely - the odds of creating a perfect March Madness bracket are slim, but not entirely impossible. There are 68 teams that will participate in March Madness, and depending on how they're seeded, those top seeds could find some real competition come March 19th.
It's recommended to be conservative with upsets in the first and second round, as you have lowest seeds playing top seeds and there's a very slim chance a top seed will get knocked out in the first round. Upsets are most common in the Sweet Sixteen and Elite Eight which is where you can really start to dig into the stats and make some great, educated picks.
Luckily, you can still win your March Madness pool without a perfect bracket. You can make a few mistakes here and there as long as the teams that you select to advance actually get to the finals, you're in great shape.
Don't forget to have fun with your March Madness Bracket, take a few risks, pick a few wacky teams to advance - sometimes those are the ones that surprise you!
Online March Madness Contests
Online sportsbooks have some great March Madness contests available for bettors if you don't have a pool to join, or think you have the chops to win the grand prize. There are usually hundreds of thousands of players in these contests so again, you have to do your research and make some educated picks.
BetOnline has a $100,000 March Madness contest available, with over 300 prizes available in the prize pool, the top prize being $15,000. Each player must complete their bracket, pay their $15 entry fee, and pick the winners of all 63 games starting in the first round. Players will be awarded points for each correct pick, and picks are worth more points in each round.
BetNow is hosting a Million Dollar March Madness Bracket Contest that is free of charge to enter. There are 30 prizes of varying amounts to be awarded a whopping grand prize of $350,000. The winner of the grand prize must pick the winners of all 63 games, including the tiebreaker.
5Dimes has a huge selection of March Madness bracket contests available, all with different entry fees, prize values and more. They have a similar points system to the BetOnline contest above, where the contest winner will pick the most winners, giving more and more points as we move through each round of the playoffs.
They have their own March Madness Brackets app that went live for the 2020 March Madness event and you will be able to sign up and start filling out your bracket until game one of the first round starts next year. They also offer brackets for each round, if you manage to break your bracket in the first round, you can do a second-round bracket, round of 32, or a Sweet Sixteen bracket.
Players are eligible to buy as many brackets as they like, with costs of $1, $5, $10 and $25 entry fees. You are also welcome to make your own groups to share with up to 10 friends, family or coworkers.
There are plenty of options within the 5Dimes March Madness Brackets app, so be sure to head over to their March Madness page for more information, along with rules and regulations.
Sportsbetting.ag has a $10,000 Bracket Mayhem Contest
March Madness Betting Futures
Almost immediately after the conclusion of the previous year's tournament, oddsmakers put out the odds for the next championship winners. March Madness Futures are risky bets but have really juicy odds if you can either see the future or feel that next year, 'will be your team's year.
The odds will change constantly over the course of the regular season, and by the time March Madness rolls around, top-seeded teams are also topping the odds board.
Heavily favored teams going into March 2021 include:
Baylor +800
Gonzaga +800
Villanova +900
What makes this year different, is the number of teams who are sitting in the +800 to +1200 range. Of course, there are some standout teams who will easily be top seeds, but there are a few wild cards that oddsmakers don't want to offer too much juice on. Anything can happen during March Madness - especially with single-elimination.
Keep an eye on this page for more March Madness odds, updates, contests, and promotions before you start your 2021 March Madness betting!
Each year, in March and April, the online wagering world bristles with excitement when March Madness kicks into high gear.
Due to tight scheduling, and lack of familiarity between some of the teams involved, betting on March Madness can be one of the most challenging events for sports handicappers to wager on. This will not stop the most dedicated sports bettors though.
The top online sportsbooks available today cover every March Madness game played each year, including the National Championship game.
March Madness Betting Sites
The top-rated sportsbooks in the table below provide sports bettors with prices for every single March Madness game, and these betting sites consistently rank as the highest rates options on the web. 
Due to the high volume of games during March Madness, sports bettors have thousands of options to choose from when placing their wagers during each round. Sportsbooks post hundreds of wagering lines for every game, and each round of the tournament, so there is plenty of excitement once the Madness hits. NCAAB betting is exhilarating as bettors have so little time to analyze the matchups prior to placing their bets.
March Madness Bracket PDF
When betting on March Madness, it is best to fill out a bracket prior to placing your bets at one of the top-rated sportsbooks recommended here at Online Sports Betting. The more often you edit your bracket, the easier it gets to place your wagers. The catch here is that you can change your bracket an unlimited amount of times prior to submitting your picks. Once your selections are submitted – you've reached the point of no return.
Most experienced sports bettors will not bet on all four number one seeds in the tournament, especially with the increase in Cinderella teams over the past handful of seasons. It is very easy to bet on the higher-seeded teams in the tournament, which would be the number one through three seeds. It is our advice that you don't put all of your money on the outright favorites each year -mix in some "dark-shirts" for increased profits.
When March Madness rolls around each spring, it is best to put together multiple pools prior to placing your wagers so you can determine which betting path is best for you. In order to make informed selections, do some research online where you'll find prices, picks, and advice from round-ball experts. Best of all, this information is free of charge at OnlineSportsBetting.net. Good Luck and enjoy the Madness of March!
March Madness Tickets
Sure, finding a merchant or site that'll graciously accept your money in return for tickets to March Madness isn't hard, but doing it in a cost-effective manner usually. Being the penny-pinchers we are (point us to a successful bettor that ISN'T) we thought it might be nice to dive in and find the best places for buying cheap March Madness tickets. Ok, so maybe not THAT cheap, but, you know, relatively affordable…