Past Players Championship Winners
2022 – Cameron Smith
2021 – Justin Thomas
2020 – Cancelled
2019 – Rory McIlroy
2018 – Webb Simpson
2017 – Kim Si-woo
2016 – Jason Day
Check out our picks for The Players Championship 2023
March is here, and you know what that means: The Players Championship is just around the corner. Though golf has many major tournaments over the course of each year, this one is considered one of the biggest—in large part because of its season-high prize purses, which checks in at $15 million this year. This is all to say that yes, we can help you to make the best bets for the Players Championship.
However, because the Arnold Palmer Invitational is about to tee off as of this writing, sportsbooks have now released The Players championship betting odds. Don't worry, though. These lines are coming. Sportsbooks like Bovada, BetOnline, and BetUS will have them shortly.
For the time being, here's a list of the projected participants whose betting odds for the Players Championship we think are worth monitoring the most:
Make sure to check with sportsbooks to see when they post their odds. You'll have very little time to capitalize on pre-tournament outrights following the end of the Arnold Palmer Invitational. You can also just come back and look at this table.
Now, let's get to some picks for The Players Championship.
The Players Championship Picks
We're going to take a different route this time. Rather than look at your best outright options within The Players Championship golf betting odds, we're instead going to get right to our predicted winner. While we'll talk about a couple of other options, we'd much rather dedicate time to some alternative The Players Championship bets you can make beyond outrights.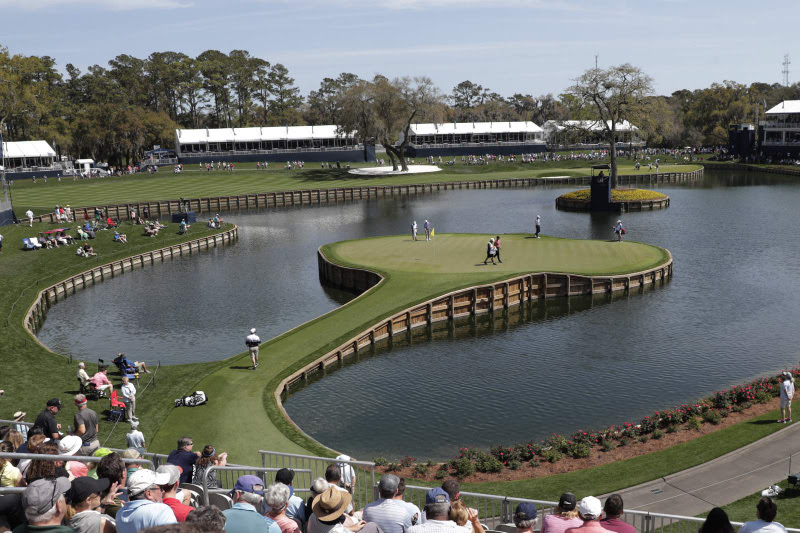 The Players Championship 2023: Winner Prediction
Given that the tournament is fast approaching, our In-house golf experts will provide some Players Championship betting tips for the 2023 tournament. Quality options abound for The Players Championship. Many bettors like to gravitate toward the reigning champion. But, this year it's different, many are backing Rory McIlroy.
He's not a bad option by any stretch. He sits as the No. 1 ranked golfer in the world. Beyond that, investing in the most recent winner is hardly a proven strategy. The Players Championship has never had the same golfer emerge victorious in back-to-back tournaments.
Patrick Cantlay, who has never finished higher than 22nd at The Players Championship, feels like he's overdue for a win. The 2018 winner, Justin Thomas, is a great bet considering he's statistically one of the most consistent and precise players right now.
But we just can't bring ourselves to pick against Collin Morikawa. He is the hottest golfer in the galaxy right now. He won the 2020 PGA Championship and did well in the Masters.
Identifying winners for The Players Championship is always a crapshoot. The field is forever brimming with talent. But Rory McIlroy deserves to be the heavy favorite.
OSB Prediction: Rory McIlroy Wins The Players Championship
Rory McIlroy
To win The Players Championship
+1400
Will There Be a Playoff at The Players Championship?
Most sportsbooks will offer a fairly wide range of props heading into The Players Championship. Determining whether there will be a playoff at the end is one of our favorites.
Our suggestion is always to bet "yes," albeit in smaller increments. The payout is usually more than 2-to-1, so you can turn a nice profit for what's actually a fairly likely outcome.
Just go look at past results. Though only four playoffs have been necessary since moving to the Stadium Course in 1982—1987, 2008, 2011, 2015—the proximity between first and second place is often fairly tight. That makes it more likely than advertised that it'll take extra holes to decide a winner.
OSB Prediction: Yes, there will be a playoff
Yes
The Players Championship Playoff
+300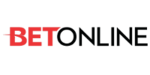 How Many Balls Will Be Hit in the Water on Hole No. 17?
Ah, Hole 17. It seems so innocent on paper—just Par 3. But the Stadium Course is rife with pitfalls, and it doesn't get any worse than the penultimate hole.
The green is basically an island; it's surrounded by a body of water. Golfers have no margin for error whether they're teeing off or trying to hit it in two shots. Too far right or left, and you're in deep H20. Most of the area directly behind it consists of a huge water gap, too.
Multiple players will find themselves missing the island. The over/under on lost shots is usually somewhere between 40 and 45 over the course of all four rounds. We recommend taking the over.
OSB Prediction: Take the over unless it goes beyond 45.5.
Over 45.5
Lost Balls on Hole 17
TBA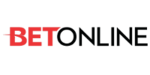 Winning Margin
Just to give you a feel for how these lines will shake out, here's a look at the winning margin odds from the 2019 Players Championship (courtesy of Bovada):
Exactly 1 shot: +240
4 shots or more: +325
Playoff needed to determine winner: +325
Exactly 2 shots: +275
Exactly 3 shots: +500
We already recommended you vote in favor of a playoff. However, if you don't think they'll be one, we'd recommend angling for the three-shot option. It is a nice middle ground—and it should payout at least 4-to-1 this year.
OSB Prediction: A winning margin of exactly three shots.
Exactly three shots
Margin of Victory
+450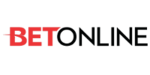 How to Bet on The Players Championship
Golf is a great sport for sports betting beginners to start on, it has fairly simple betting types that are easy to understand and place wagers on, and they also have some really fun prop bets that can make watching the tournament a little more exciting.
When you go to your online sportsbook, you can see the various betting types listed, and we will explain some of the more popular Players Championship betting types below:
Players Championship Futures
The most common and simplest of all the Players betting types, you are tasked with picking which player you think will win the championship title. Simple as that - an outright winner bet. Odds for the Players Championship are usually set well in advance of the tournament by sportsbooks and will fluctuate day to day, week to week until the winner hoists the trophy.
If you liked Rory McIlroy to win this year and decided to take him at +1200, you could place a $50 bet on him to win the Players Championship and pocket $650 if he does win the title.
Players Championship Group Betting
If you can't decide who you think will win outright, you can place group bets on The Players tournament. Golfers are broken into groups of three early in the tournament, then broken out into pairs. Your job is to select which player in the group of two or three will have the best score. These bets are commonly referred to as 3-ball or 2-ball bets by the pros.
If you have a group with Matt Kuchar, Henrik Stenson, and Sergio Garcia, and you think Matt Kuchar at +150 shows the most value, and he has the best score - you win. Group betting makes each round a little more interesting because you aren't just waiting for the final outcome, and you can create some awesome betting opportunities to grow your bankroll each day of the tournament.
Players Championship Top 5, 10, 20
Another alternative to picking the winner of The Players Championship includes betting on where a player might fall in terms of rankings. Sportsbooks offer odds on players to rank Top 5, Top 10 and Top 20, with lesser odds, to take some of the burdens off of bettors having to correctly select the winner of the tournament.
If you like Jason Day to finish in the Top 10, even though he hasn't been such a reliable bet in the past, you could get some great value on a bet for him to place in one of those ten spots. With these bets, it can be better to air on the riskier side, as the odds aren't nearly as juicy as an outright winner bet would be.
Best Online Sportsbooks for The Players Championship
Now that you have a few great bets lined up to place on the Players' tournament, you will need an online sportsbook to take your bets. Online sports betting is totally safe, as long as you choose a safe and secure sportsbook.
We only recommend sportsbooks that we use ourselves, and that we've carefully researched to make sure you know exactly what you're signing up for. Ensuring you understand the terms and conditions, sign-up processes, ID validation processes, and bonus offerings can really make or break an online sportsbook experience.
Check out this list of the top online sportsbooks so you can decide which one to use for all your golf betting:
These sportsbooks are safe, secure, and have great sign-up bonuses available. Their odds are regularly updated and they always have great props and futures available for your golf betting needs.
For more information on golf betting and how you can bet on other golf tournaments, keep an eye on our golf resources section.
---
The Players Championship FAQ
What is the best betting market for the Players Championship?

The most popular market for The Players Championship is the futures odds. Specifically, the outright winners' odds each year. The Players Championship offers a variety of great betting markets to golf fans, not only who will win the competition but also: will the competition go to a playoff, will the winner be a previous winner, how many strokes will the tournament be won by, among others.

Where to find the best odds for the Players Championship?

While we can recommend the very best sportsbooks available to players looking to wager on The Players Championship, we cannot say why one is better than the other for you as the bettor. Each sportsbook provides a unique selling point to customers, which means that the 'best' sportsbook is often down to personal preference.

Who is the favorite to win the Players' in 2023?

As it stands, Jon Rahm is the clear favorite for almost all touranments, and would likely to be to win the tournament next year. He has been performing very well in the last few years and has started to fill his trophy cabinet. Expect him to be near the top of the table throughout the tournament this year.

Does golf betting offer good value?

It absolutely does. Golf betting offers great value, as bettors get great odds futures odds. The sport is fairly unpredictable and this makes the odds quite favorable if the bettor has knowledge of the competition and competitors.

Where is the Players Championship 2023?

The Players Championship 2023 will take place in the same place it has for a number of years now, taking place at the Players Club at Sawgrass (TPC). The course is located in Ponte Vedra Beach, Florida.