Everton Football Club play at Goodison Park and are referred to as the blue half of Liverpool. Everton are one of English soccer's most historic clubs, one that enjoyed huge success in the mid-1980s, including winning two league titles, an FA Cup, and the European Cup Winners' Cup. Everton last won a trophy in 1995 when they defeated Manchester United in the FA Cup final courtesy of a Paul Rideout goal. [+]
In the last nine seasons, Everton have finish in the top six on six occasions, but the 2015-16 campaign saw them finish in a disappointing 11th place, which ultimately cost Roberto Martinez his job as manager.
Everton replaced Martinez with Ronald Koeman, formerly of Southampton, a signing seen as a major coup for "The Toffees." The club has also captured Steve Walsh from Leicester City's title winning backroom staff.
Everton improved markedly in the 2016-17, as the club expected with Koeman at the helm. The Toffees finished the campaign in seventh place and will look to breach the top six in the coming seasons.
Everton Next Regular Season Game
Learn all there is to know about Everton's next opponents, including where the game is being played and what the current game lines are.
My Team's Next Match
Everton
Everton Game Schedule
Stay apprised of Everton's game schedule so you can formulate a solid betting strategy. Find future betting opportunities and rely on your skill set to make good on them.
What Are The Current Everton Standings
Everton are expected to improve each season as long as Ronald Koeman is in charge. A large investment into the club by the owners, Koeman will have a big bankroll to ensure Everton fight for a top-six position.
Everton Online Betting Tips
Everton had an up and down 2016-17 campaign. The season started on a bit of a sour note, with the Toffees struggling to find consistency. As the festive season drew near, Everton started playing the way most people expected them to. Koeman gave some younger players a chance and never looked back. Tom Davies had a massive impact on the team, injecting pace, fearlessness and a knack to quickly cover expansive ground.
The Toffees also signed Morgan Schneiderlin from Manchester United, and the midfielder also improved Everton's team. He had a bit of difficulty from the onset, but started playing to his potential after a few games.
Idrissa Gana is another key asset on Merseyside. In terms of dollar for value, he was probably the best signing in the Premier League. One of the most tenacious, agile defensive midfielders, he only cost Everton just over £7 million. Ross Barkley, after a tough startt to the season, came into his own in the latter stages.
And then there's Romelu Lukaku, who is expected to move to greener pastures before the 2017-18 season starts. He was the Premier League's top scorer and, if he leaves, will be sorely missed on Merseyside.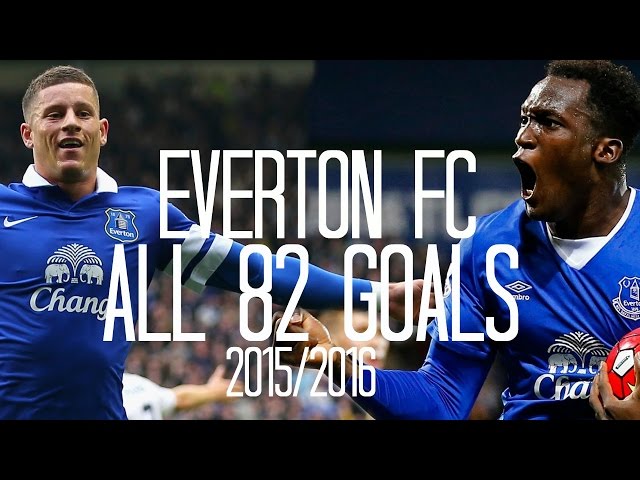 The Toffees are traditonally one of the best home teams in the league and 2016-17 was no different. They rarely lose at home and can be counted on to win almost every time they hit the Goodison pitch. Usually Everton's home losses come at the hands of the top teams – Manchester United, Liverpool, Chelsea.
Everton are plagued by road inconsistencies. It's the main reason they didn't break into the top six during the 2016-17 season. Think about your bets long and hard when wagering on Everton away games. Take form into consideration and find out how they've recently fared in the relevant stadium.
Koeman should have a lot of money at his disposal in season's to come. Everton's fairly new ownership group have committed to improving the team, no matter how much money it takes. So as far as futures are concerned, wait to see what big names they bring to Merseyside and pay close attention to what happens with Lukaku.
Koeman is the type of manager that gets the best out of his players, so expect the 2017-18 Everton side to challenge for a place in the top six.
More teams